Peaceful, scenic and rural, Suffolk is one of the most beautiful counties in the UK, but much of its charm remains largely unexplored by tourists. Besides the well-documented hotspots on the Suffolk Coast, there are miles of stunning walks, parks and other green spaces waiting to be discovered.
Here is my whistle-stop tour of some of Suffolk's lesser-known attractions, many less than an hour's drive away from the popular resorts of Southwold and Aldeburgh. What's best is that most of these destinations, excluding parking and equipment-hire fees, are free of charge.
Abbey Gardens, Bury St Edmunds
---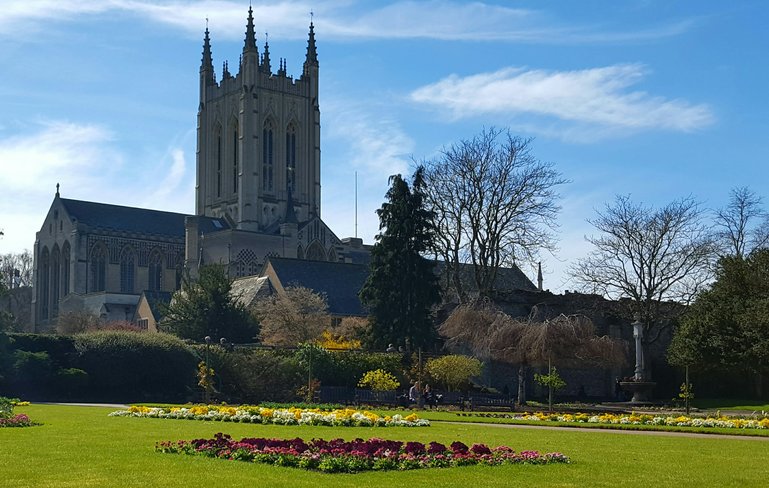 Abbey Gardens, Bury St Edmunds
Situated in the historic market town of Bury St Edmunds, Abbey Gardens provides a tranquil, calm oasis away from the nearby shops and restaurants, which are also worth exploring if you have the time. The well-kept gardens are free to enter and are perfect for picnics, people-watching and soaking up the sun.
In the gardens, you will find colourful flower displays surrounded by the impressive ruins of the former Benedictine Abbey. Kids will love visiting the aviary, which is home to canaries, budgies, zebra finches and more. There is also a huge play park, a tranquil water garden, a sensory garden, tennis courts and a cafe. The squirrels are pretty friendly too!
Providing plenty of shelter and public toilets, Abbey Gardens is the perfect place to while away a day, no matter what the weather has in store. Find out more at: visit-burystedmunds.co.uk/directory/abbey-gardens.
Alton Water, Ipswich
---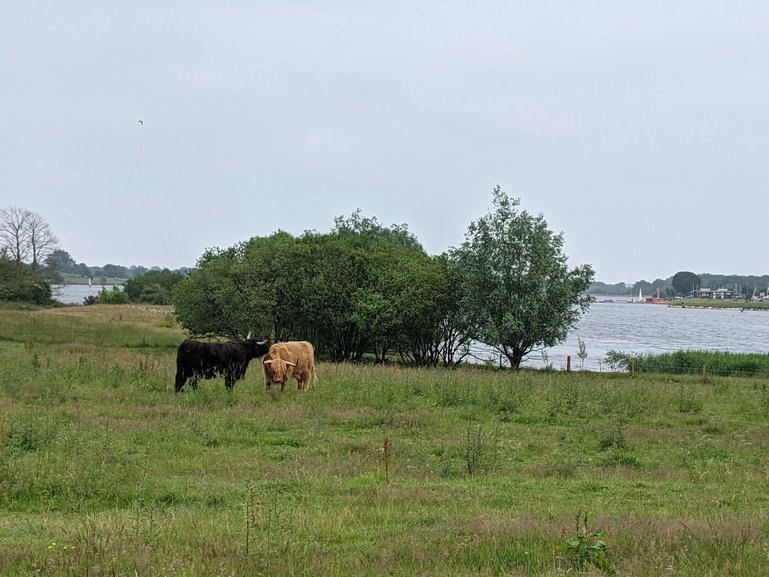 Alton Water is the perfect destination for walkers, cyclists and nature lovers.
Located just outside Ipswich, Alton Water is a beautiful spot to visit in Suffolk, especially if you are into cycling, watersports or fishing. The site spans approximately 400 acres and is perfect for walkers and nature lovers, too.
Parking is available at the visitor centre, where you can hire bikes, kayaks, canoes and stand-up paddleboards - although you are welcome to bring your own. Here you will also find cafes, a playground, mini-golf and a campsite.
The visitor centre charges a variable parking fee depending on the length of your stay, but the nearby Lemons Hill and Tattingstone Wonder car parks charge a flat fee of £3 for the day. Cycle hire is £15 for two hours, although I recommend extending this by an hour (£5 extra) to circle the lake and allow time for a picnic in the surrounding countryside.
Find out more at: anglianwaterparks.co.uk/alton-water-park/visitor-information.
Lackford Lakes, Bury St Edmunds
---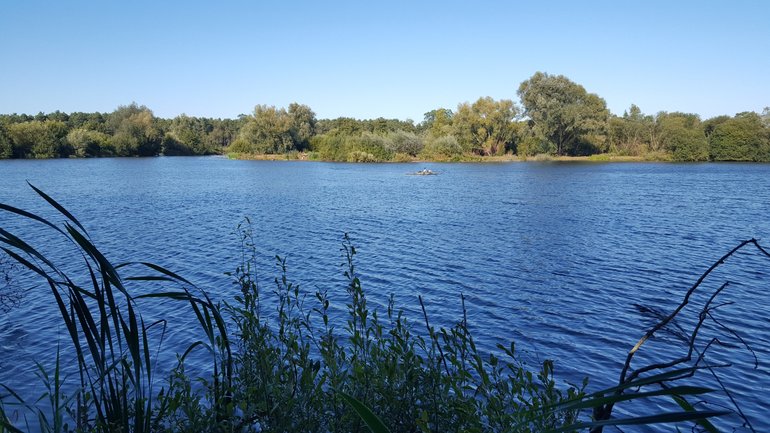 Lackford Lakes, Bury St Edmunds
Another picturesque spot to visit while on holiday in Suffolk is the stunning Lackford Lakes Nature Reserve. Owned by Suffolk Wildlife Trust, this site is both a mecca for birdwatchers and wildlife alike - its vista of reeds, lakes, meadows and woodland will provide hours of entertainment.
There are lots of different walking trails that you can do here that are marked out depending on length. Unfortunately, dogs (except for assistance dogs) are not allowed at this site, but the well-surfaced paths are suitable for pushchairs and wheelchairs.
Lackford Lakes is located about 10 minutes from Bury St Edmunds and is free to visit, but donations are encouraged. You will find picnic tables throughout the site, or you can grab a bite to eat in the cafe.
Find out more at: suffolkwildlifetrust.org/lackfordlakes.
Orwell Country Park, Ipswich
---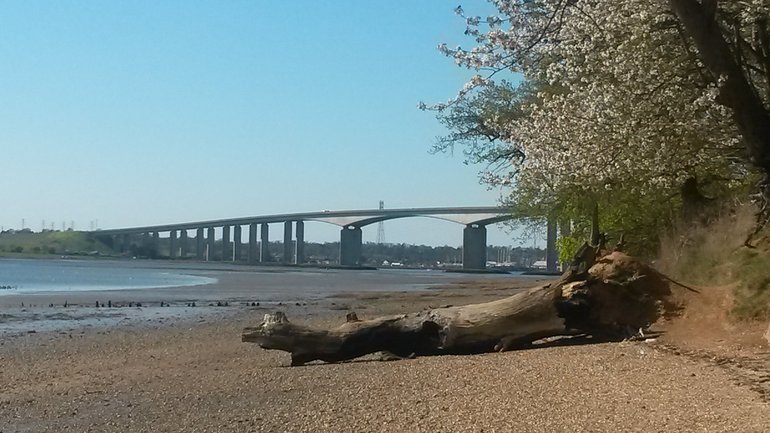 Orwell Country Park, Ipswich
Located on the outskirts of Ipswich, Orwell Country Park offers woodland walks and riverside footpaths, with stunning views of the River Orwell. There is a good-sized car park where you can start the trail and a vast amount of water-loving wildlife to discover.
While Orwell Country Park is free to enter, it is worth keeping in mind that there are no amenities here. However, there are lots of picnic benches, and the village of Nacton is not too far away.
Orwell Country Park is perfect for dog walkers and nature lovers alike. Find out more at: ipswich.gov.uk/content/about-orwell-country-park.
Thornham Estate, Eye
---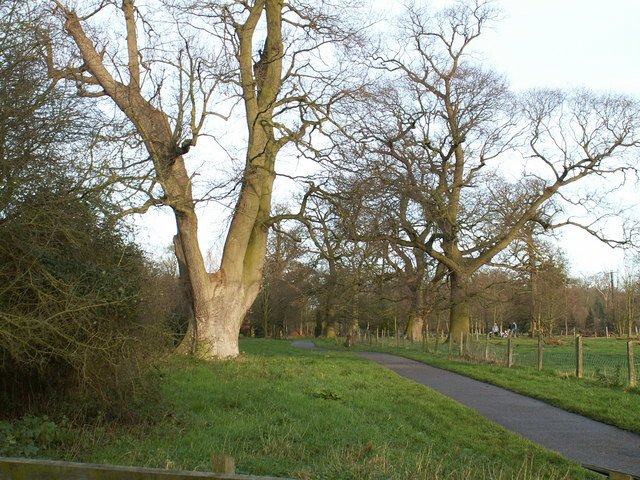 Thornham Walks © Copyright Richard Rice
A hidden gem of Suffolk, the Thornham Estate is largely unknown even to locals, which is what makes it such a relaxing place to visit. The estate is set across 2,000 acres of farm, park and woodland and offers 12 miles of picturesque walks (known as Thornham Walks), a cafe, a walled garden and holiday accommodation.
Dogs are welcome at Thornham Walks as long as they stay on a lead. You will also find a selection of artisan shops and a gallery, a playground, picnic benches and public toilets.
Find out more at: thornhamestate.com.
Suffolk Food Hall
---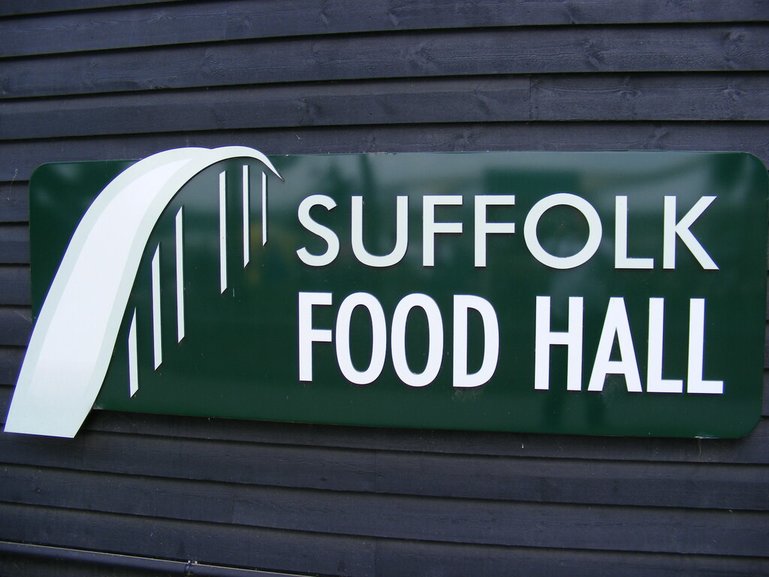 Suffolk Food Hall © Copyright Geographer
Suffolk Food Hall is a fabulous place to visit come rain or shine. A heaven for foodies, the centre offers a delightful farm shop selling all kinds of locally-produced produce, a homes and gardens centre, an escape room (booking advised) and a restaurant offering fabulous views across the Orwell estuary.
Outside, kids will love playing on the inflatable bouncy pillow, while adults can enjoy gelato from the Gelato Hut or a cup of tea and a slice of cake from the Food Hall Cafe. Why not pick up a few bits from the deli counter and have a little picnic while enjoying the view? I highly recommend the cheese straws!
Once you are full of delicious local produce, take advantage of the location and get to know the local area. You can either follow one of the many circular routes available or wander and discover your own.
Find out more at: suffolkfoodhall.co.uk/restaurant/.
Framlingham
---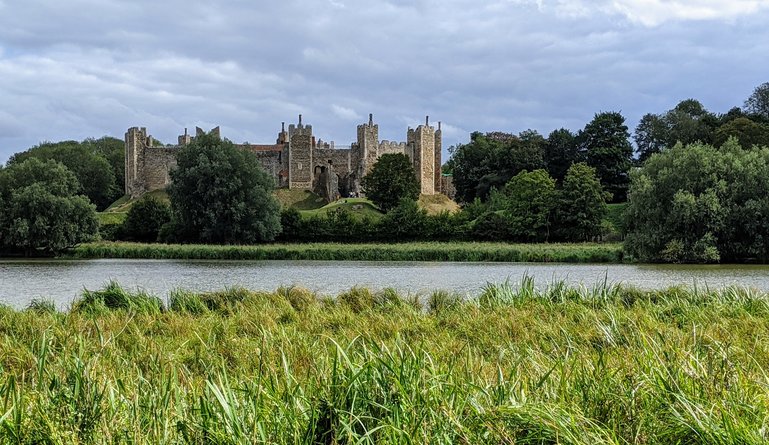 Framlingham Castle
Perhaps most well known for being the hometown of singer-songwriter Ed Sheeran, the civil parish of Framlingham is the perfect place for a stroll. The town is well-known for its enticing array of independent shops, cafes and pubs, but the crowning glory has to be the magnificent Framlingham Castle.
Framlingham Castle makes for a fun day out, whether you are walking its spectacular walls or exploring the surrounding parkland. Entry to the castle is £12.50 for adults and £7.50 for children, but access to the grounds outside is free. Visitors are encouraged to take a picnic and enjoy the spectacular views over Framlingham Mere.
Find out more at: English-heritage.org.uk/visit/places/framlingham-castle/