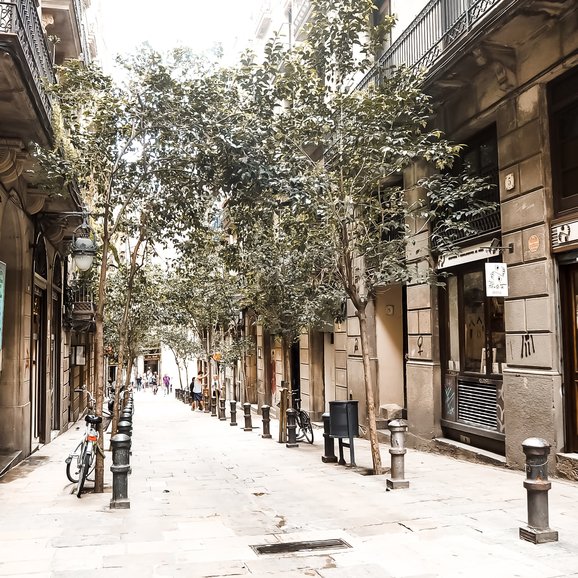 Barcelona by Minimalistday.com
A week in Barcelona went by in no time at all, or maybe I was just so busy doing things and discovering the city.
Barcelona surely has a lot to offer! Within a week I grew familiar with various areas and places of the city. I did my best to stay away from the ordinary and common tourist attractions. I was out to find the hidden gems and something out of the expected that the city has to offer. Boy did I find these as well!
From all my discoveries some were more expected and predictable such as seasonal events and happenings whilst others were less so. Among the less expected occurrences, I was positively surprised by the number of sustainable shops established in the city. Everything from fashion to bulk shops could be found easily.
In this article, I will let you know what to discovered in Barcelona. You will receive great recommendations to my favourite places and things to be up to in the city. I will also let you know the downs to be aware of when travelling to Barcelona so your stay can be just as lovely and safe as mine was.
Things to Be Aware of When Visiting Barcelona
---
Barcelona is known as the centre of pickpocketing in Europe. They have always had this reputation and therefore it's good to be aware of it when visiting. The situation has gone a bit worse over the past years, however being aware of your surrounding and how to act in specific areas will ensure a safe trip.
The pickpocketers are often in the main tourist areas and some in the underground. Therefore I would always recommend that you have a look around you before you pick up your phone from your bag or if entering the underground. Also, don't keep your phone in your pockets whilst in Barcelona. When using your phone also be aware of keeping it close. The pickpocketers can come and pass you with a bike and pick your phone up on the way.
What I did to keep safe was I went to the side of a road not too busy or into a shop and picked u my phone to check the map or what not. I also used my other hand as a shield for the fone so nobody could snap it out of my hand. The later one not necessary but with the experience of having fallen offer I rather stay safe than sorry.
Accomodating in Barcelona was easy. I stayed in an Airbnb north of the center. Barcelona is however known for having block fest's in different areas of the city. I stayed at a friend for a few nights and at that time the block fest was on there and the music was loud and streets busy. So if you end up accomodating in an area where the block fest is on, know that the volume and busyness is normal to the fest.
When you plan your days of discovery in Barcelona, keep in mind the local culture of siestas, their midday rest period. Many shops can close for a few hours during the day. For the night the city lightens up again but be aware that the Spanish people eat dinner very late. An early dinner for them is starting at 8 pm. No restaurants will be open before that hour serving food.
Nights in Barcelona are said to be restless. I personally did not have a problem with this but be cautious that this can be the case especially around tourist attractions. I would, when so possible not walk the nights alone but with some company rather.
What I Discovered in Barcelona
---
Coffee
I went to a bunch of coffee places whereof I really liked the following:
365 – A very local where the locals go for breakfast and afternoon read. The place was located north of the city centre of Barcelona so the area is well away from the main tourists and tourist attractions. The best part of this place was that it was so local that I could practise some simple lines in Spanish when ordering.
Local small pop in places - One morning I was desperate for coffee and popped into the first best place that had coffee. It was a small place also a local coffee place with special offers for breakfast. Here the locals seemed to come to for lunch or meetings. What is typical for these kinds of places are that they are small and just along any road, a tad hid away so to say. I also realised that often you make the order here first and once done eaten you pay at the counter.
Lukumás – For a really minimalistic coffee place, I'd recommend Lukumás. The interior of it was real minimalistic inspired and neat. The coffee wasn't maybe in the top league but for the interior and a minimalistic inspired place, I'd definitely pop in here.
Black sheep – If you are looking for a place to get some work done at or some afternoon reading, I'd recommend Black Sheep. This place is a tad bit more hip and also more known for the tourists. Still not a big tourist attraction though. The place is very hip and retro, super relaxing and good for getting some work done.
Areas to Discover in Barcelona
Gracia – This area was just lovely! I ended up here a couple of days just strolling the streets up and down. The area is well known for their block fests as explained above what they are. Other than so the area is hip and offers a lot of cosy small coffee places and some great restaurants as well as small local produced and sustainable shops.
El Born – In this area you will also find loads of sustainable fashion and grocery bulk shops. The area is a bit closer to the tourist attractions so some more tourists can be found here compared to Gracia, however still not as many as in the main tourist areas. What I loved about El Born is also closer to the beach of Barcelona so one could easily go to the beach and then roam around in El Born an afternoon, or vice versa.
Turo de la Peira – This is a small park in Barcelona. You can climb up to the top of the park, which isn't too heavy of a walk. Once on the top, you can see the whole city, all the way to the beach and tourist attractions in the far from the park. The park itself isn't too big so you don't need a lot of time to cover it.I'd recommend a morning or afternoon only.
El Poblenou – This is an area of Barcelona that is particular to the architecture of it. It's a tad different from the remaining of the architecture of the city and for some contrast to the typical Barcelona vibe, I would recommend this area to be seen as well. Around this area I went to one of Barcelona's annual food festivals and had the best food whilst getting familiar with local small producers.
With this city guide you will have enough to discover over a week and you will be getting the best of the best that the city has to offer. What are you most excited to discover in Barcelona?