Liptovská Teplička
---
Liptovská Teplička is a picturesque place in the district of Poprad. It is located at the northern part of the Low Tatras, about 8 km south of Štrba. The Teplica brook flows through the village and flows into Čierny Váh on its northern edge.
The original wooden log houses built in Liptovská Teplička create a dense and irregular street development. Since in the past, building plots were not allowed to expand at the expense of arable land, they tried to use every available area. Therefore, the houses in the oldest part of the village have very narrow yards.

Slovak Hobbit town. Source: Pixabay
Potato Cellars
---
Nowadays, Liptovska Teplicka has 117 barns registered in the Stodolište area. In addition to economic purposes, the municipality uses them for exhibitions during events in Liptovská Teplička. Together with potato cellars, Škverkovec spring, Turnička rocky hill, wooden amphitheater and views of terraced fields and the High Tatras, they create an indescribable aesthetic impression.
It is currently being developed into a recreational and tourist resort. In the surroundings of the village have been preserved unique, deeply hollowed cellars. Folklore festivities under Kráľova hoľa are held here every year. The pride of the village Liptovská Teplička includes folk architecture and especially potato cellars, which are considered to be a European unique and are also referred to as the Slovak Hobbit town.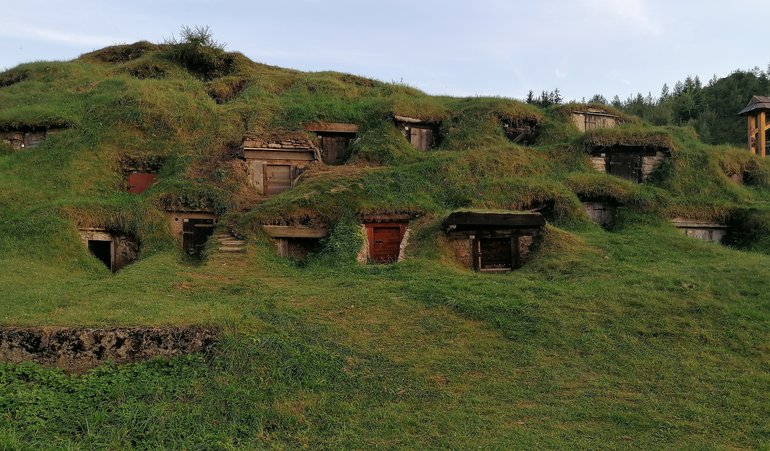 Liptovská Teplička
Hobbit Town
---
Potato cellars in the village Liptovská Teplička are dug perpendicular to the ground, where they reach a depth of about 2.5-3 meters, have a pear-shaped, tapering upwards. Above the pit is a canopy of logs, on it a layer of clay covered with moss. The roof, which has a slight slope, is supported by a small door set into the posts.
Nowadays, more than 400 cellars have been preserved and are still in use, and 30 bags of potatoes can be fed into one cellar. Every beerhouse has its own owner and it is interesting that they gradually inherit from generation to generation. So if you are in the vicinity, be sure to visit Liptovská Teplička to see this European unique.
Lord of the Rings
---
If Frodo from the Lord of the Rings would dig in New Zealand and go through the center of the Earth, he would probably enter straight in Slovakia. In the village near the Low Tatras, where they seemed to be waiting for Frodo for three hundred years. Roughly so many are unusual cellars, which are unique in Europe and their shape resembles the dwellings of hobbits, small creatures from the famous story of R. R. Tolkien.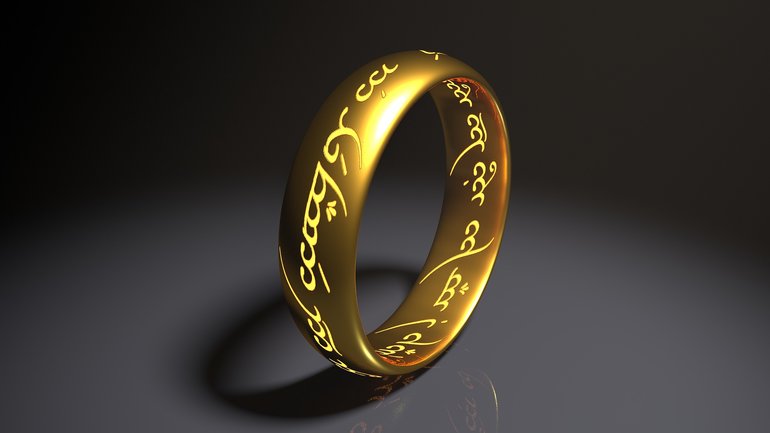 Lord of the Ring. Source: Pixabay