Also known as "Koi Carps", they are very popular fish and the absolute Japanese protagonists in the vast majority of ponds in the country. The name koi is an abbreviation of the Japanese word nishikigoi, nishiki, which means 'something of beautiful colors', and goi, which is the name applied in Japan to carp in general. The legend says that the fish that managed to swim upstream, to the waterfall and climb it, when they did so, as a reward for their effort, they transformed into dragons, that is why they say that Koi carp are so similar to dragons. By 1840 koi farming was a popular activity among Japanese high society, becoming a symbol of social status. National interest in Koi was sparked in 1914 when Emperor Hirohito introduced these fish to his pond in the Imperial Palace.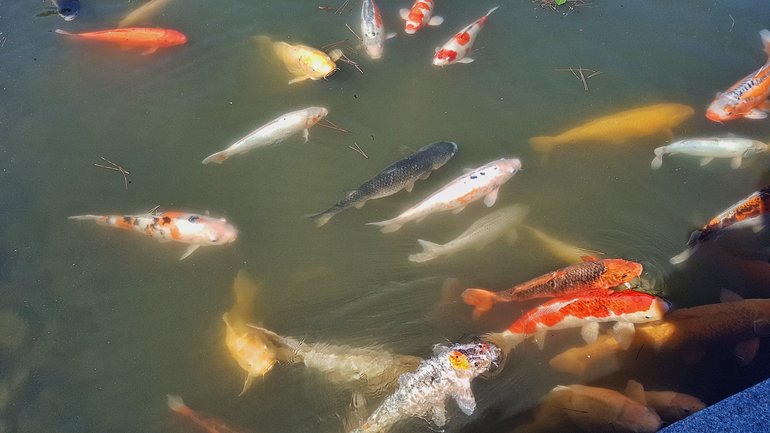 Normally the representation of a Koi carp is considered a sign of good fortune in business or studies, it is also associated with perseverance in the face of adversity and on the other hand it is also considered a symbol of patience and longevity. It is said that the ascent of the koi to the waterfall means: "Succeed in life".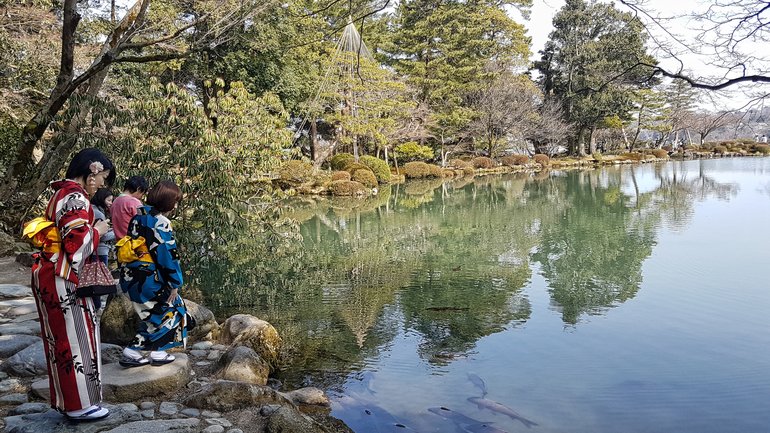 Curiosities:
---
They are very long-lived: they can live for 20 or 30 years and they claim that there are specimens of up to 200 years.
It is said that they can even recognize their owners. Its weight can exceed 8 kg. There are between 20 and 30 color combinations.
They can measure 80 or 90 cm. They are very popular, paying more than € 100,000 for a single copy.
Below 6 ° C, they enter a semi-hibernation phase, which can last all winter.