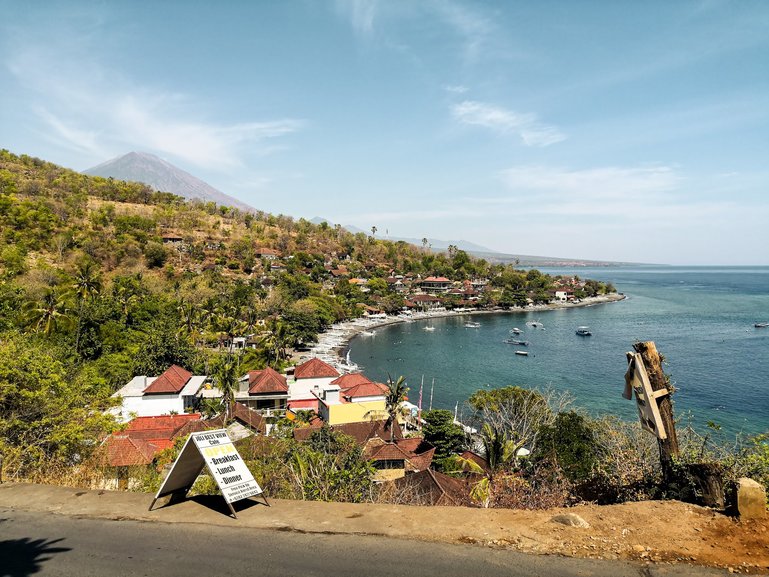 Bali Travel Tips
These are our 5 best Bali travel tips from our 4 months traveling through Bali and its neighboring islands.
1. SIM card
---
We got a Telkomsel Simpati SIM Card and the best internet package we had is 'Kuota Keluarga'. It includes 20 GB of data which can be used all throughout Indonesia, is valid for 30 days and costs 150k IDR (10.65$). This package is good as the 20 GB of data can be shared with one other Telkomsel user.
Be sure your package is Internet and not INTERNET LOCAL. Most of the packages include Internet Local which won't be of much use if travelling around. Internet Local is only good for that specific place where you purchase the package. Once out of that area the internet data is lost.
2. Mobile Top Up
---
The best way to top up is buying credit at an Indomaret shop. In Indonesian language buying credit is referred to as 'Pulsa'. Once at the shop, you will need to say by how much you want to top up. Then go to My Telkomsel app, browse to 'shop' and select the desired package. Make sure that ALL the GB is Internet and not Internet Local.
3. ATMs
---
There is no ATM fee on cash withdrawal in Indonesia and any fee incurred are those of the card company. Bank cards usually offer a crappy rate of exchange and if making multiple or large transactions this cost really adds up. Try an online bank such as REVOLUT or TRANSFERWISE, these offer a much better exchange rate than many banks. Also best online bank is STARLING but this is only for UK citizens.
4. Driving a motorbike in Bali
---
In order to be legally driving a bike in Bali you need a motorbike license and an international driving license.
Upon renting a motorbike in Indonesia, you should be provided with the bike's registration document. Keep this handy as you might be asked to show it at certain points.
5. Food cost
---
Here is a list of food and prices together with an average cost of a meal for 1 person with drink which sometimes included a beer at a mid range restaurant. (1USD = 14.1K IDR)
Packed meal from local markets (3k - 5k IDR) - Depending on size - this is mainly rice with a little bit of noodles & fish or chicken on top wrapped in paper in a cone shape
Masakan Padang (15k - 20k IDR) - These have food on display at the front of the store. Price includes a meal with tofu, tempa, rice & vegetables. Expect to pay a bit more if adding Redang meat.
Street food: Bakso (10k IDR) - Meatball soup
Warung catered for locals (15k-25k IDR) - For an Indonesian meal
Pizza (45k - 75k IDR)
Steak at a mid range restaurant (250k IDR)
Average cost of meal (85k IDR) - These meals are a mix of local & western food sometimes coupled with a beer at a mid range restaurant.