So usually when people come to Paris, the one thing that they usually must to is to go up the Eiffel Tower.
Yes, the Eiffel Tower offers a great view of Paris, but I think that the price to get up and the crowd don't really offer a great experience ...
What if I could offer you better alternatives but still get an awesome view of Paris ?
Here are 2 alternatives to get a great view of Paris with less money and less crowd :
1) Go Up the Tour Montparnasse !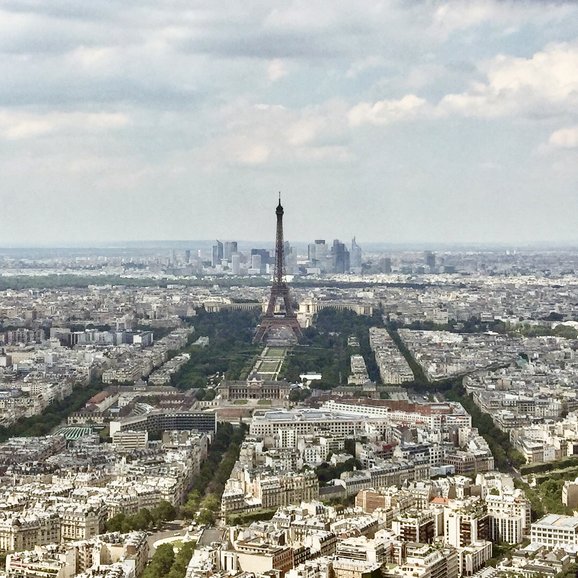 Eiffel Tower view
The Tour Montparnasse is a 210 meter office skyscraper located in the Montparnasse area in Paris. The tour is considered as the 14th tallest building in the European Union.
You can access the Tour by car, by foot or by metro.
Here is the address :
Montparnasse Tower
- Montparnasse 56
33 avenue du Maine
75015 Paris, France
Tel: +33 (0)1 45 38 52 56
Entry, meeting point and ticket booth are at the foot of the Montparnasse Tower, on the Rue de l'Arrivée side.
Once you get your ticket you will take the elevator to the highest floor and you can climb up on the terrace to enjoy the view of Paris.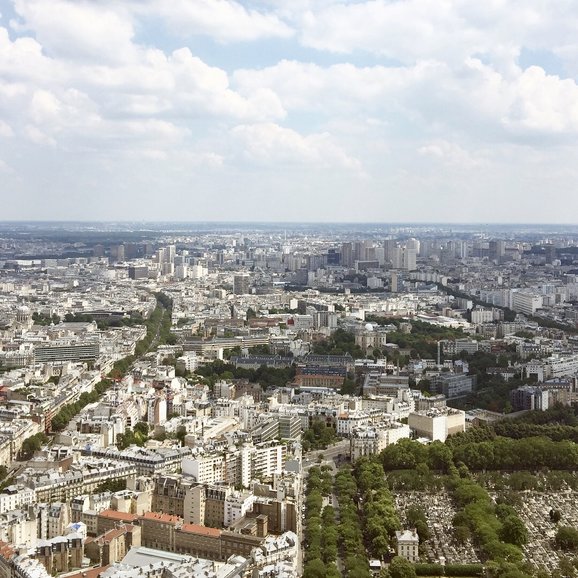 paris view
The Montparnasse Tour is way less crowded than the Eiffel Tour so you will have more space to roam around and take pictures without having to wait for people to move.
It is also a little cheaper : 18€ for adults and 15€ for students.
2) Go Up to the Terrace of Printemps
The Printemps is the big shopping mall located near Opera and the Galerie Lafayette. If you go up the top floor to the terrace you will get a nice view of Paris.
You can also get drinks and food at the terrace bar and on the terrace to watch the view.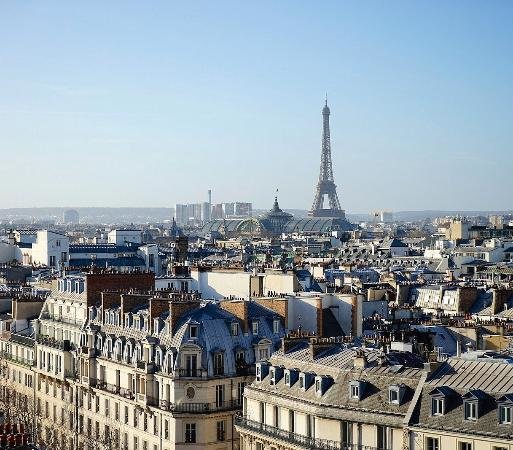 printemps terrace view, credits to @juihong
A nice tip is to go in the evening when it's dark, the city is lighted up !
Also it's free :)
The address :
56 Boulevard Haussmann
75009 Paris
Nearest metro : Havre-Caumartin line 3