When your best friend lives for adventure, you make it a point to give her just that on her special day. Alia and I have been friends since our first day in school. And every year, I try to do something adventurous on her birthday. Like they say opposites attract, we have always been quite opposite to each other and people around us wonder how we still get along.
I have always loved going on treks and hiking and tried a lot of adventure travel. But Alia, on the other hand, preferred staying in the comfort of her home reading, writing and studying.
This year, for her birthday, I wanted to do something that I had never done before. Something that she wouldn't have guessed in the wildest of her dreams and what is better than introducing her to adventure travel. I decided to take her on the Kheerganga Trek.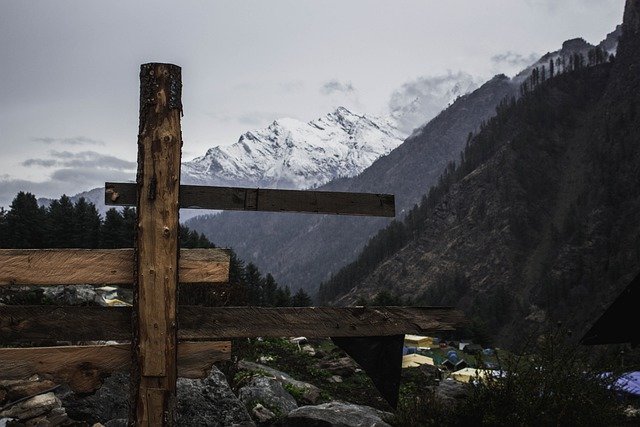 Views on the Kheerganga trek
The route of Kasol to Kheerganga trek had always been on my 'places to visit' list and it looked fascinating. There is an adventure, beauty and the serenity of the Parvati Valley and I knew for sure that my friend would enjoy the stunning views on this trek. Also, it's not too hard, so I chose it because I wanted her to have fun and relax, not get exhausted. So, I planned, booked the tickets and took her on the trip that I was sure she would remember forever.
We reached Himachal Pradesh just 2 days before her birthday. She had never been here and hence she was really happy. I was relieved as now I was sure she would enjoy the rest of the trip as well.
We reported the Kasol campsite at 9:30 hrs. Kasol is beautiful and peaceful. From here we headed to the Kasol market. Here we began our trek to Chalal. We spent some time in Chalal. Alia loved every bit of it and the scenic beauty of this place doesn't let the walk tire you. We began our return trek to Kasol and stayed in tents here. It wasn't my first but my friend's first time in tents. Under the starry skies is where we celebrated her birthday. Our fellow trekkers also joined us in the celebration along with the mountains.
The next day we woke up to the chirping of birds and began the Kheerganga Trek. We came across the stunning serpent-shaped Rudra Nag waterfall. The thing that we enjoyed the most was the trek across the twin villages Kalga and Pulga. After the trek, we visited the natural hot spring in Kheerganga and retired to our tents that offered views of the peaks in the Pin Valley National Park.
Today was the day of our return to Kasol. I don't think any of my surprises in all these years had made my friend as much happy as this trip made her. The adventurer in her woke up and I knew now there was no stopping.
We began our return trek to Barshaini and took public transport to reach Kasol.
The Kasol to Kheerganga trek made me realise that adventure and nature is the best gift you can give someone.