Bali, Maldives, Goa, Dubai. Hundreds of my batchmates graduating but these are the only places I've been hearing about. I wasn't keen on a graduation trip in the first place, I've never enjoyed elaborate trips and fancy AirBnBs by the beach. But after spending three long years in college and finally having my degree in my hand, I did feel that it called for a celebration. So, I decided to celebrate it my way – with a trek, this time to Hampta Pass.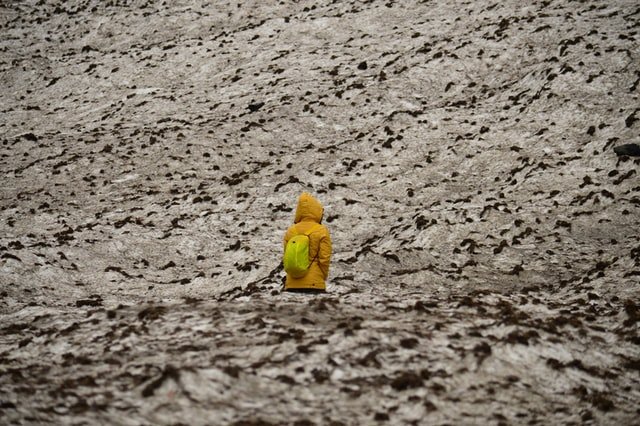 My solo trek to Hampta Pass
My parents found it strange that I decided to go for my Hampta Pass trek all by myself. Apparently, graduation is supposed to be a celebration with all the friends that helped me get through the years. But, hey, my celebration, my rules, and so I set off on my trek with a bus ride down to my pick-up point in Manali. I'd chosen to go with the same operator who I'd gone on multiple Himalayan treks with, so I knew this trek was about to be awesome, just like every other time.
The ride to the beginning of the trek was spent chatting away with some of the trekkers that would be joining me, and I enjoyed gathering stories about their various travels, taking mental notes on which of those I'd like to visit someday.
Our trek to Chikha, the first pitstop of the Hmapta Pass trek, started with stunning views of the lush Kullu Valley all around us. It was an easy climb and we reached the campsite soon. We checked out our tents and gobbled on some freshly cooked, piping hot dinner that the amazing cook had whipped up for us. Our nights were spent under clear starry skies, huddled in our sleeping bags to keep the cold away.
The Himalayan peaks somehow seemed a little more majestic in the warm morning glow of the sun. That day, we even caught views of the infamous Dhauladhar range as we trekked through verdant landscapes and crossed rivers on our way to the next pitstop. We reached the Balu ka Ghera and the Hampta Pass was clear as day in front of our eyes. The next morning, we woke up with our eyes on the prize as we began our challenging day towards the pass.
With each step, the terrain grew steeper and we climbed higher and higher. The mountains served as a constant backdrop as we carefully made our way to Hampta Pass. There, I could see before my eyes the reason why the Hampta Pass trek is special to so many people. The scenery almost morphed from green valleys of Kullu into desolate, sepia landscapes of Lahaul-Spiti. It was a magical sight that left me reeling until we reached our campsite and sat down to rest.
As if the mesmerising beauty of the pass wasn't enough, the following day, we trekked to the serene Chandratal Lake. Its teal waters looked like a gateway into another world, one where time had stopped, allowing you to get lost within the mountains of the Spiti Valley for as long as you wanted. I felt so little, my so-called feat of graduation trivial, as I gazed at the gigantic mountains reflected in the lake, untouched by time and all its tests. I sighed as I got to my feet, joining my group and heading back to the campsite, while leaving a part of me in the world beyond the waters.
The next was our last day. We woke up in the lap of some of the most legendary mountains for what was going to be the last time in a while. The other trekkers and I shared some photos as we drove back to Manali, promising to stay in touch as our trip came to an end. I'm thankful to have stood my ground about the Hampta Pass trek. After all, there's no place like the mighty Himalayas, most definitely not an AirBnB by the beach.