The American West covers about 1,000,000 square miles (2,600,000 sq km). That's a lot to see, and there is a lot to see there. We started traveling in the American West in 1965. Although we never did exactly what I'm going to describe below, it is the fundamental sight seeing trip for the American West and the best America has to offer. It can be done in a week. It can take months. Considering costs, 2-4 weeks would probably be best for overseas visitors to the American West because of high airfares. The trip is based on a scenic train ride, AMTRAK's California Zephyr from Denver to San Francisco (option: start in Chicago and see the Great Plains close up). Why not San Francisco to Denver? Because overseas travalers have to deal with jet lag, and San Francisco is one of America's greatest cities. Denver isn't. Decompress in Denver where you won't miss much while you are half brain dead.
The Basics
---
Fly to Denver
Take the AMTRAK'S California Zephyr to San Francisco. The Zephyr is a specially designed train for mountain sight seeing. "Traveling by train from Denver to San Francisco usually takes around 33 hours and 55 minutes, but some trains might arrive slightly earlier or later than scheduled. In the last month, $153.00 was the average price of a train ticket from Denver to San Francisco." Sleeper cabins are available.
Stop in over in Salt Lake City for side trips to Yellowstone National Park and/or "The Mighty 5". AMTRAK Travel offers a wide range of choices.
See San Francisco and however much of CA you have time for.
Consider returning to Denver on the Zephyr for more high quality sightseeing (mountain scenery looks different coming and going. It does not repeat). This also gets you the lower round trip airfare instead of paying more for open jaw air.
Best Side Trips
From Denver (not much to see in Denver)
Pikes Peak & Garden of the Gods
Rocky Mtn National Park
From Salt Lake City (not much to see in salt Lake City)
Yellowstone and Grand Teton National Parks
"The Mighty 5"
North Rim of the Grand Canyon
From San Francisco
Muir Woods (Redwood trees)
Walk across the Golden Gate Bridge to Sausalito. Take the ferry back to San Francisco.
The Big Sur Coast road to Los Angeles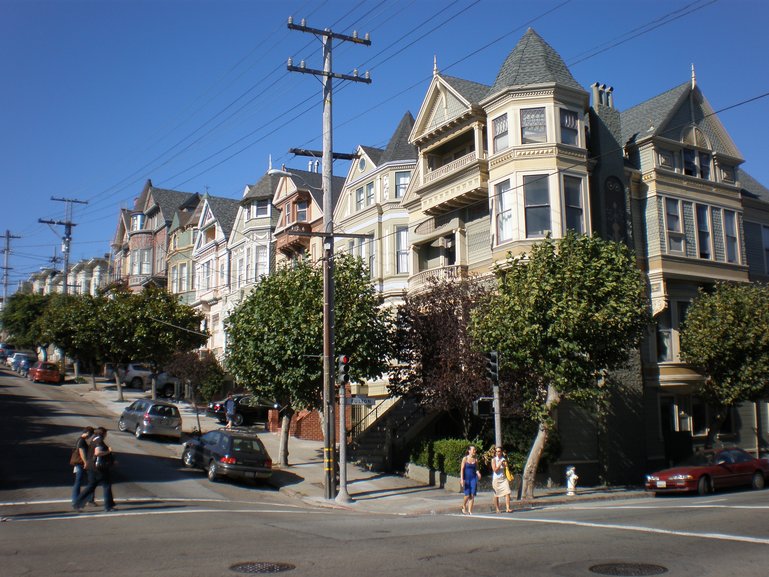 San Francisco