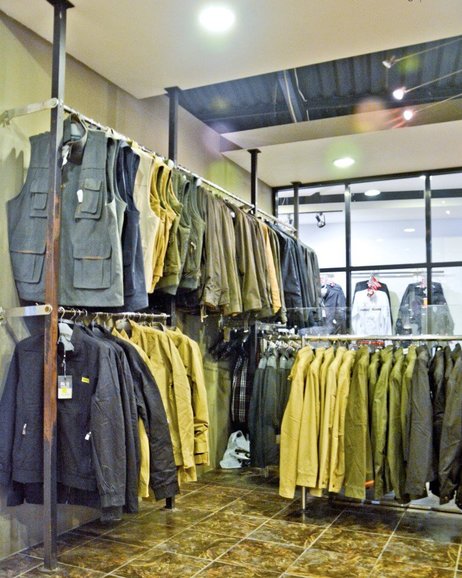 Outlet Shopping in NYC
Who doesn't like a bit of shopping whilst on holidays and what better way to do it than outlet shopping. Here are my favourite spots (in no particular order) for a little retail therapy in Manhattan.
1. Sax off Fifth
---
This is one of my favourite outlets in all of NYC based on the convenient location and selection of items that are available. Recently whilst there in May 2019, the best finds were Bally Sneakers and Loafers. Though there were many other purchases made, you can never go past shoes can you?
2. Century 21
---
Whilst there are a couple of these located in Manhattan, the largest and most popular is the one location at 22 Cortlandt Street. It is quite large and the sneaker collection on B1 etc is second to none. There does always seem to be a large selection and with clothing items, you have to go digging and rummaging though for us there is always bargains to be found should you put in the effort.
3. Nordstrom Rack
---
Nordstrom Rack for me is a little hit and miss when it comes to finding anything that is worth purchasing. In saying that, I have always located something generally in the fashion area worth purchasing. Again there are a couple of locations with this one, though for me the best one is located at Union Square. To top off you Union Square experience, why not pop into Bar Bacon for some lunch. If you are a bacon lover like me, this is well worth the stop. Though make sure you are hungry and get the Totts instead of fries.
4. Marshalls
---
Until recently, I was not aware of Marshalls but after a trip in January 2019 to Miami, this changed. There was a large selection of everything from home wares to shoes (of course) at very reasonable prices. It is definitely worth a visit if you have the time.
5. Woodbury Common
---
Whilst not everyone's choice to travel outside of the city whilst you are there, if you are wanting an eye watering experience based on shear scale, then Woodbury Common is the place to head to. There is a direct bus service from the Port Authority in Manhattan direct to Woodbury Common and the trip usually takes about an hour of so. On one of my trips to NYC spending an entire day here is not difficult to do.
That is my selection of outlets that are frequently visited when in NYC.