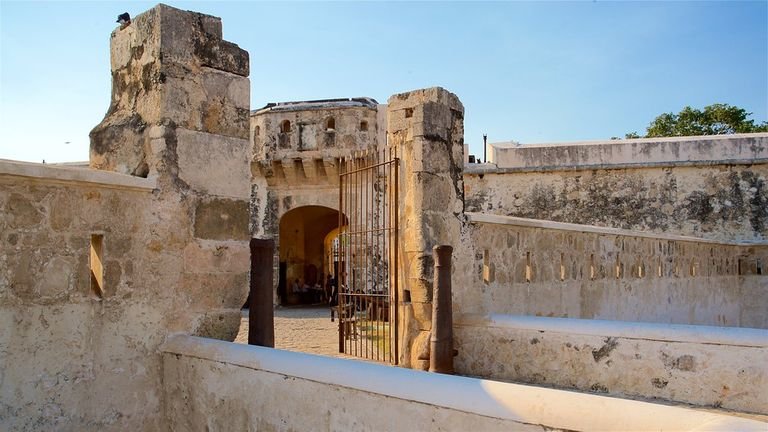 The Land Gate
Not many travellers make it to Campeche. Those who do are mostly long-term travellers doing a loop through the Yucatan, Guatemala, and Belize. Campeche's walled historical centre is small, only nine blocks long and five blocks wide, so you keep seeing the same tourists again and again.
What to see
---
The 7-kilometre long boardwalk (malecón) along the Gulf of Mexico probably accounts for some of the most fit (or at least fitness-motivated) Mexicans I've seen! When the heat abates in the late afternoon, people of all ages walk, jog, and cycle along the promenade, which even includes exercise stations. You almost feel like you've been transported to southern California or the Costal del Sol.
Cross the wide palm-lined boulevard and pass through the stone gate though, and you now find yourself in the old walled city with block after block of beautifully restored colonial houses in every shade of the rainbow. The wall was built in the second half of the 17th century to withstand pirate attacks. It included eight bastions (seven of which remain) and two gates: Puerta del Mar (sea gate) and Puerta de Tierra (land gate). Those two gates book-end Calle 59, the pedestrian artery lined with restaurants, shops, and cafés and, during your stay, a temporary exhibition of bronze sculptures,recognised authors, or traditional music.