I turned 50 in September.
Middle age.
How to celebrate this milestone?
Plan a trip, of course!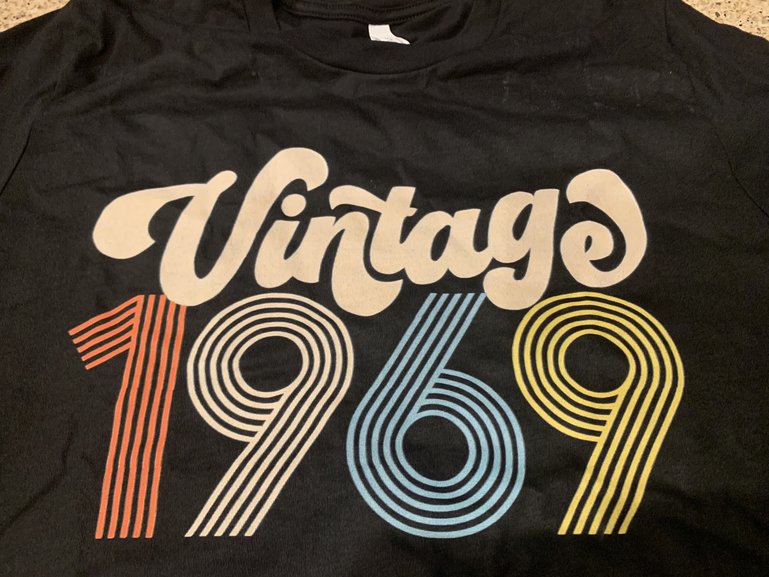 Born in 1969, 50 years young.
I hope I've learned some valuable lessons in my time so far. One of them is to work less, spend time with important people, and vacation more.
A milestone birthday is an excellent opportunity to celebrate with travel rewards. Back in 2009, the adventurous year of 40, I took a trip every month of that year, tilting the life-work-play balance meter to the good. You can read more about "The Year of 40" in my new book, Travel Light, set to launch this December. If you're interested in ditching your overworked routine, keep reading.
Here's a sneak peek from Chapter One: The Year of 40
Deferring your happiness is not a good idea. Don't wait until you're retired to live your life; try something new and take the dream vacation. To celebrate turning 40 (Sept. 4, 2009), I decided to take a trip every month in that year. One spring day in May with time to reflect, I felt a realization surfacing. Four months had passed, and I had been on four getaways. It was an official streak and imperative to keep the momentum going. As it sank in, I started a list for the remaining months. Why not commit to a new investment policy for the year and invest in having fun, instead of sinking it into a poorly performing Roth IRA or 401(k)? I mentioned the idea to a few close friends, and they loved it. They agreed with my new investment policy and happily helped me work toward the goal.
Since then, I've continued to be an ambassador for increasing the vacation quotient, not work hours. And, in the year of 50, I am committed to balancing work and play. Like most, I have to work to get away too. I don't have a six-figure salary, and the ebbs of cash flow are ever on my mind. There is a small business to run, and new projects are not cultivated without my organized effort. BUT what I've discovered is that vacationing more often has made me more efficient and joyful about daily tasks. I feel compelled to pass this knowledge along to friends who lament their 50, 60-hour workweeks. They say to me, " Work is crazy busy, and I can't take time off right now." Then months, years go by, and "now" becomes three years of life in a rut. It's time to support a new movement: to stop the glorification of busy! Busy does not mean efficient. I've learned less multitasking and more dedicated time to one task creates hours to carve off schedules. Try a mindset to be more focused in 40 hours or less, for more personal and family time. Cap your work hours. You are not winning by working more.
With the thought of crushing the busy curse and celebrating milestones, we booked a 14-day trip to Chile and Argentina with G Adventures this November. Initially, Josh and I sent around a note to friends with trip ideas entitled: Mountains, Meat, and Malbec. Everyone in the group of nine was immediately intrigued.
The Andes Mountain Range will dominate the landscape and provide a playground for some hiking, biking and wine tasting. From Santiago, Chile, through the Lakes District to Buenos Aires in Argentina, we'll experience many bodegas and wines alongside slabs of the regional specialty, tender ribeye steaks. This trip provides doses of seaside exploration along the Pacific coast in Valparaiso to adventurous exploration in Pucon, home to the active volcano, Villarrica. Then, we'll cross the border into Argentina for more adventure activities in Bariloche. Alpine lakes, ski resort hiking (it's almost summertime there), and an authentic gaucho experience with an Argentinian cowboy. Work can definitely wait a couple of weeks.
Just the anticipation leading up to this trip is making me happy. Planning and taking vacations (getting out of your working routine) is actually essential for your health. Need another nudge, here's scientific proof, you need to increase your time away.
From a Project Time Off article, "Doctor's Orders: Take Your Vacation," several studies show very clearly why we need to take more time off. The landmark Framingham Study, the most extensive and longest-running study of cardiovascular disease, revealed that men who didn't take a vacation for several years were 30% more likely to have heart attacks than men who did take time off. And women who took a vacation only once every six years or less were almost eight times more likely to develop coronary heart disease than women who vacationed at least twice per year.
Keep in mind, you don't have to go far to reap travel benefits or spend a ton of cash. Drive somewhere close, go camping, hike a trail, or pedal a bike. There are plenty of affordable options. Or splurge and fly to Paris or South America. It doesn't matter how far you go; what matters is how far you'll let yourself go.
So, where will you go on your next (milestone) birthday trip?