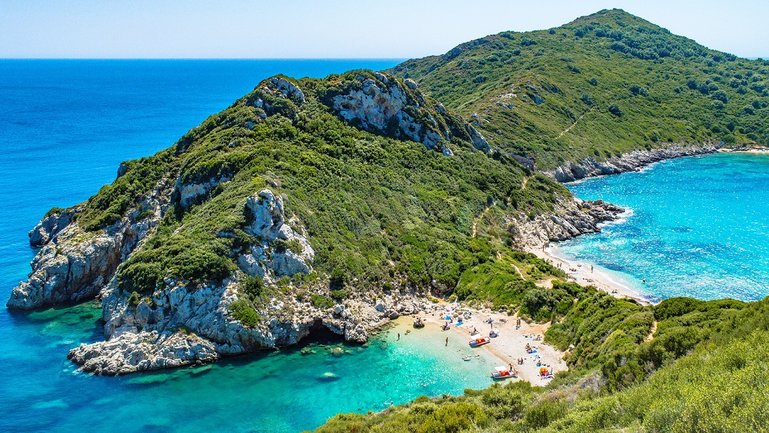 Corfu
This post is for those interested in Corfu top things to see do. Corfu is one of the most interesting of the Greek Islands to visit due to the variety of civilisations that occupied it and nowdays very much reflected through its architecture. It is also an island where you will find delicious food that is unique to the region. Corfu is part of the Ionian group which tend to be much greener in comparison to the Cyclades islands. The beaches that you will find here will also leave you absolutely breathless.
Corfu top things to do in town
---
Slightly out of town
---
Walk along the Mon Repos boardwalk area and visit the birthplace of Prince Philip, Duke of Edinburgh at Mon Repos Palace and then and enjoy a refreshing drink and a light lunch at Nautilus or Anemomylos
Go to the area of Kanoni to watch the planes as they come in to land. They get so low that you think you could touch them, it really is an exhilarating experience. While you are there visit Vlacherna Monastery. Pontikonisi is just behind this but can only be accessed by boat.

Outside Corfu, full day sailing cruise to
---
Antipaxos and Paxos
Parga & Syvota and blue lagoon
Paxi and Blue caves
Day trips & drives
---
Food to try in Corfu
---
Try Georges Grill for Kontosouvli, pork pieces roasted on a rotisserie, cooked until it melts off the bone. Located in the area of Kontokali

Have an delicious dinner at Theotokis Family Taverna where you must order the Pastitsada, an iconic pasta dish well known in Corfu (rooster with tomato sauce, mixed spices and served with spaghetti)
Consider a local hidden gem, Taverna Alikes, located right on the waterfront but slightly out of town
Top Beaches to visit in Corfu
---
Paleokastritsa
Ipsos
Nissaki
Kalami
Kasiopi
Pelakas

Liapades beaches