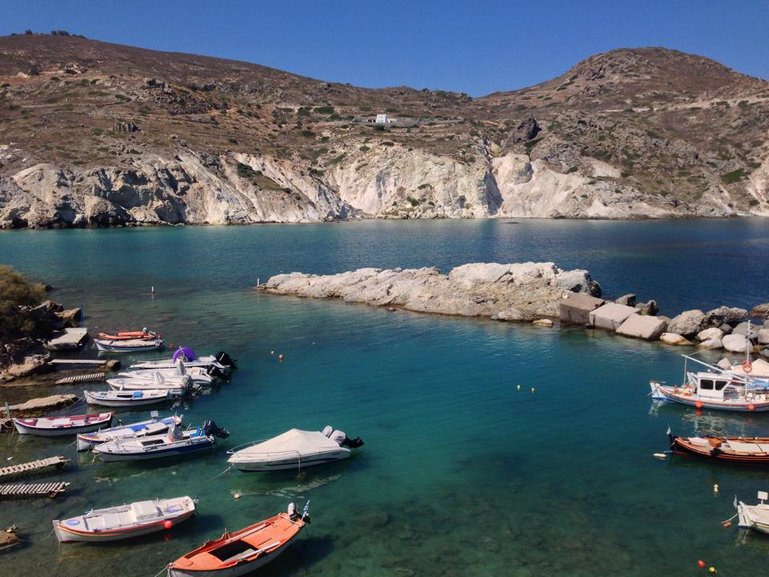 Milos, Greece
Milos Greek Island Travel Guide including must see and do destinations.
This post if for those interested in Milos Top 5 things to see and do. Milos is a must visit island if you find yourself in the Cyclades group of islands. It is an island which is so easy to navigate through. It offers great food, amazing beaches and memorable sunsets. A great island to visit for families with children, couples and solo travellers. The people are very welcoming, the food is delicious and it is not an overly busy island compared to some of the lager more touristy islands.
Top 5 things to do
---
1. Stay in Adamas, the main port of Milos. It is a lively place with lots of taverns and nightlife.
2. Visit Mandrakia, a picturesque fishing village .
3. Visit the settlement of the ancient village of Klima to see the iconic coloured houses right on the beach.
4. Take a drive to Plaka perched high on a hill for a delicious dinner followed by the most amazing sunset views from the Kastro overlooking the magnificent gulf of Milos, and then enjoy drinks at a bar and shopping at the little boutique shops.
5. Visit the Venus of Milos site and the ancient theatre.
Top 5 Beaches to visit
---
1. Sarakiniko
2. Take a full day cruise with snorkelling and lunch provided to Kleftiko beach
3. Tsigrado
4. Firiplaka
5. Papafrakas Caves
Where to stay in Milos? We recommend staying in near the port area Adamas and then you can venture out with a hire car. Milos is very east to navigate around.