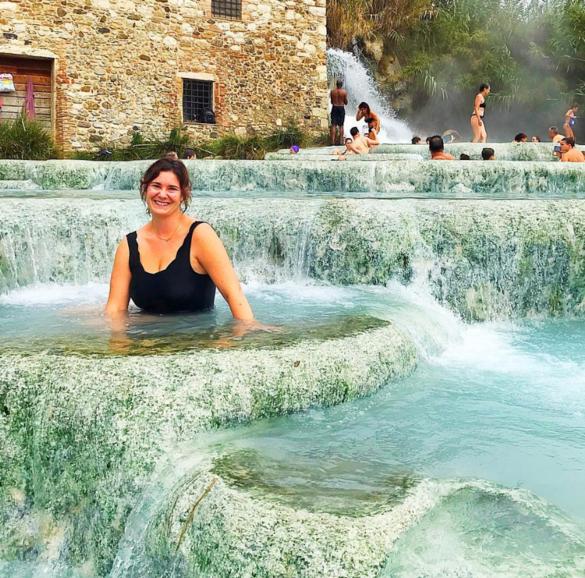 Saturnia Hot Springs
Saturnia is a stunning hot sping located in the Tuscan country-side. It is not easily accessible by anything but a car. I am from Canada and only drive automatic… and this is one of the major lessons learned from traveling in Europe (not just this specific adventure). Renting a car abroad will get a lot more expensive… and that is if you can find one! I ended up having to take the train to a different town to rent a car - yikes! After the trip I vowed to learn how to drive standard before my next trip abroad.
One thing I discovered when I arrived at the Saturnia hot springs was that there are no change rooms! Luckily I am a bit industrious and I highly recommend you bring an extra towel (or even 2) to manufacture your own change room (a proud moment for me)!
While the ultimate goal was Terme di Saturnia, the drive itself was incredible! Once off the major highways the drive was fun, through the rolling hills and vineyards. I made sure to stop for a wine tasting and picked up a couple bottles of wine along the way! After visiting the hot springs it was getting late and the sun was setting. I had to pull over and just sit an watch the sunset over all the vineyards in solitude - incredible! Highly recommend this drive and day to any traveler!