Time stopped in Panguitch in the 1950s. Nothing much to see, but an interesting step back in time, an inexpensive place to stay and eat for Bryce Canyon National Park, and better food than you will find at or near Bryce (except perhaps for Tropic which we have never explored). Henrie's Drive In (originally Bill's Drive In) is a well known old local fast food joint. If Bill left Henrie his recipes, its a top pick in SE Utah, rivaled only by Milt's Stop and Eat in Moab and the drive in Torrey. I found several complaints on TripAdvisor about the food, that was too greasy. What hypocrisy. If you are going to eat fast food burgers and fires, its all about grease. The more the better. The cooking fat is where the flavor comes from. Do these hypocritical jerks think a Big Mac uses free range Kobe beef?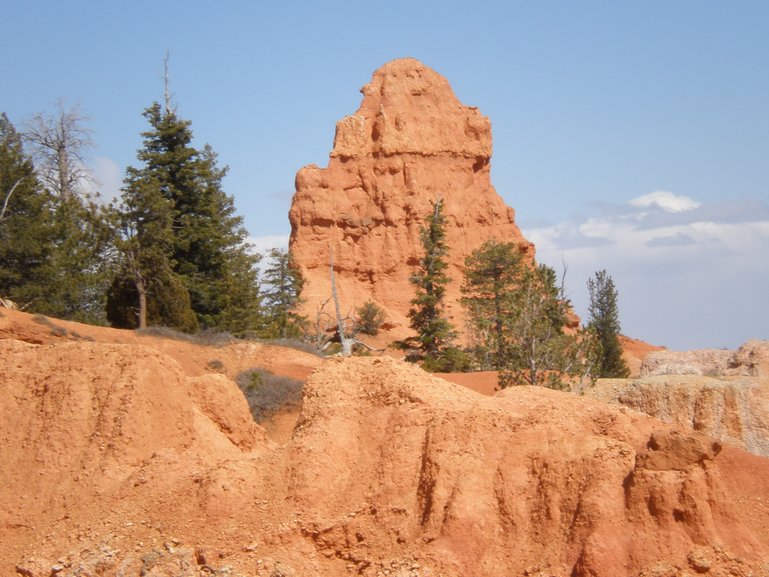 Red Canyon (Olympus)
Cowboy's Smokehouse Cafe is our go to place for dinner when in the vicinity, and the vicinity covers a very large area. Cowboys Smokehouse Cafe prices are reasonable, the ambiance in an old wild west brick building is rustic, and good food and service. There is one drawback to the old building. When we ate there in November, there will chilly breezes inside. The doors and windows leaked a lot of air, but that was shortly after they first opened about 15 years ago, and I would expect that to have been fixed by now. 95 North Main (US Rt 89) in Panguitch, UT.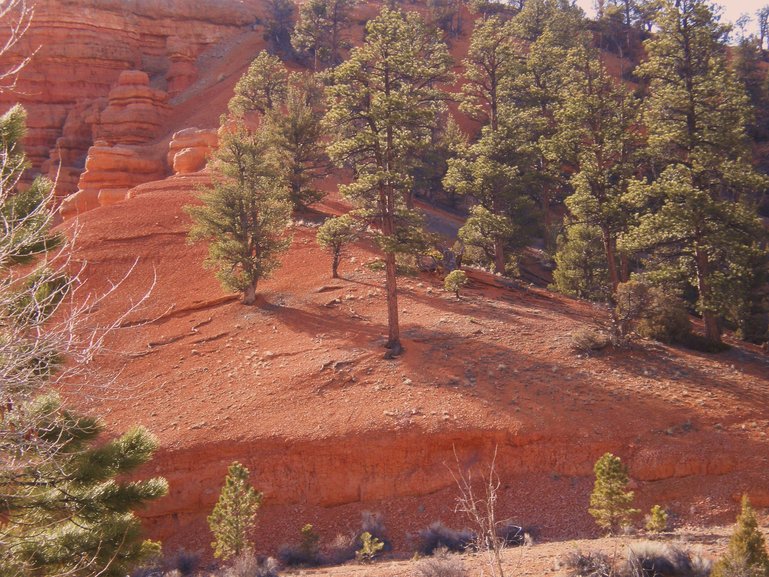 Red Canyon
Scenic and traffic free UT Rt 20 connects I-15 to US 89 north of Panguitch. Marysville, north of UT Rt 20 on US 89 was the hometown of The Sundance Kid. The Big Rock Candy Mountain and the Lemonade Spring (usually dried up) is a bit further north.
Bryce Canyon National Park is a scenic half hour drive via US 89 and UT Rt 12 which passes through impressive Red Canyon, which is, unlike Bryce Canyon, a real Canyon and even has a river flowing through it on one side of the road. Hoodoo formations are on the other side of the road with parking lots and restrooms (21st C outhouses). See Tip National Park Outhouses.