Valencia is the third largest City of Spain. Although tourist figures are growing it is still a kind of insider travel - tip.
Here comes my favourite place combining Beach and Food in an extraordinary way.
Playa de Pinedo
---
You could reach Pinedo by rented bycicle or by public bus from the City of Valencia. Depending from where in the city you are starting it might take you 30 Minutes by bike and 20 Minutes by bus. Direction Alubfeira / Saler. If you decide for a bike - which I recommend - there is a bike trail which goes to Pinedo and Saler / Albufeira. So chances, that you get lost are almost at zero ;-) And you will observe that bike riding in Valencia is very popular!
Although there are beaches in Valencia directly the Pinedo / Saler area is my favourite place. One reason : it is quieter there and less crowded than at the main beaches of Valencia.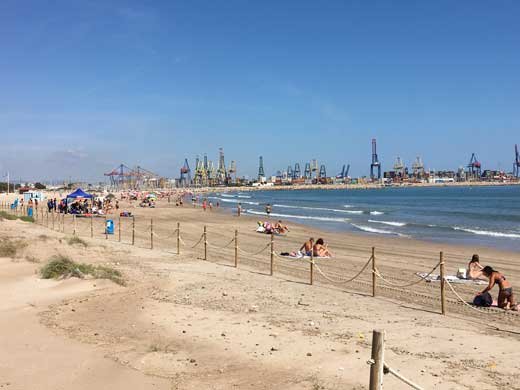 Beach Pinedo
Second: there are three restaurants close to Pinedo Beach. My favourite is the one in the middle and called "Llar d'Empar" a clear valencianian name which could be translated as "Place to Relax".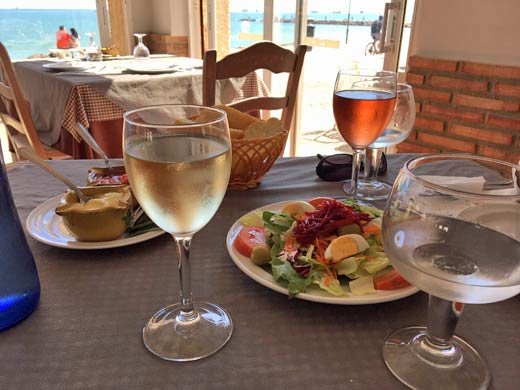 Enjoy!
If you go for a morning swim this is a good place for a second breakfast. For lunch you should not miss the "Paella" and enjoy the excellent sea view. Holidays at it's best!!