In the 1950's, The National Geographic Magazine picked Mom's Cafe as the quintessential example of a Western Cafe. A few years ago, an Australian friend and his wife were coming to the USA for a two month trip, driving rt Los Angeles to Chicago. He asked if I had any not obvious advice on what to do on the trip. I told him, eat at Mom's Cafe, as it was on his planned itinerary.
After he returned home to Australia, he emailed me that their lunch at Mom's Cafe was the high point of their visit to the USA. Now that the stage is set, The National Geographic was wrong, at least as of 1997, when the best cafe in UT was the Bonanza Cafe in Beaver and, even better, the 4Bs chain in MT. Among these three great classic Western Cafe's only Mom's has so far held up against the onslaught of crappy chain fast food joints, so maybe the National Geographic was right, but, on second thought, no. The Bonanza went out of business in the early 21st C. The 4Bs, once a chain of several locations across Montana, was hard hit by the race to the bottom-- cheap, but awful wins-- created by the fast food chains and the 4Bs has gradually been closing locations.
We first encountered the 4Bs in Bozeman on a ski trip, and once found, the 4Bs in Bozeman became our steady diet on our many ski weeks spent in Bozeman in the 1980s and early 90s, but on our last Bozeman ski trip, the 4Bs was gone. I had not planned this, but after writing the last sentence, it hit me-- that trip was our our last Bozeman ski trip. With the 4Bs gone, we have never returned to Bozeman, and I have skied more than 1,000 days since then.
The 4Bs, like all Cafes, serves what Americans call 'home cook'n' or 'comfort food'. Although I know what it means, I am not going to try to explain that. Maybe you can find it explained on the internet. For an easy to see example, Google the menu for "Denny's restaurants. " The French equivalent is: "The bible of French home cooking, Je Sais Cuisiner, has sold over 6 million copies since it was first published in 1932. It is a household must-have, and a well-thumbed copy can be found in kitchens throughout France. Its author, Ginette Mathiot'--- but never mistake American comfort food for French home cooking. These are two different worlds.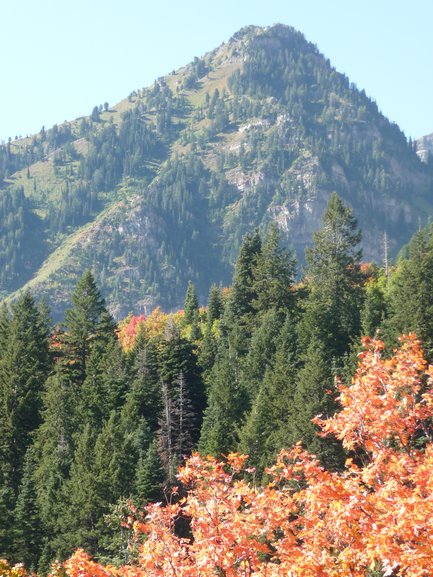 About 40 miles from a Cafe
Beef steak is the standard Cafe offering, and always at lower prices than at most other USA restaurants serving steak. Typically, an American restaurant will offer several types of steak, selected from:
Porterhouse
Rib eye
NY Strip
Sirloin
T-Bone
Baseball
Flat Iron
Fillet or tenderloin
Flank
The aficionados of each these of various chunks of dead cows has its champions, and they will defend to the death their judgment that whatever piece of a dead cow they like best is the only dead cow anybody should eat. These people are crazy, but only order a Rib eye.
The Bottom Line
If you are going to visit anything in MT, hit the internet and look for a 4Bs on or near your planned vicinity. A meal at a 4Bs will be a uniquely remarkable, authentic, and vanishing American experience.