Ahh Madrid, where to start with this city. So much to do and see, however I will start on how we got there.
Arrival & Accommodation
---
My friend and I have travelled pretty much the whole of Spain together, what we like to do is book our flight and accommodation separately as I believe this can work out cheaper. I like to stay in a place called way hostel and I couldn't recommend it enough, the vibe is great, staff are helpful and more importantly its a very central place. Depending on the time of the year you go, we went in April and paid £47 each for 4 nights.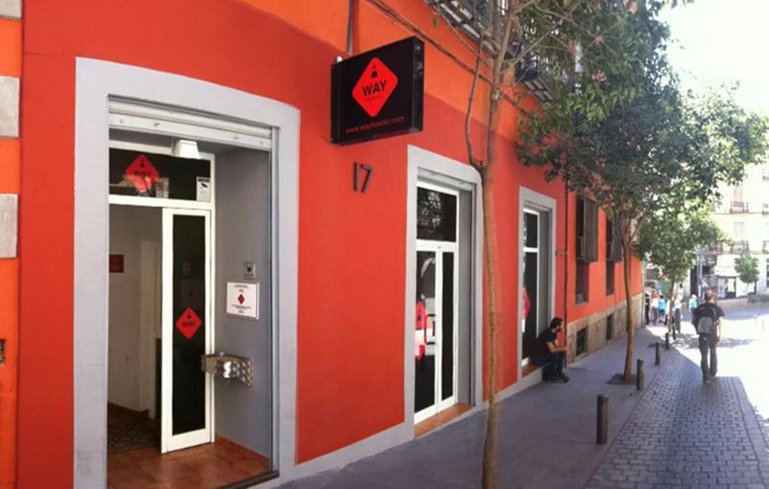 Way Hostel
---
Now that I have recommended my favorite place for you to stay at a budget friendly price, lets move on to what we did in Madrid. of course me being me I could start with the football side of the city, I have been to the home ground of Real Madrid but I have also been to the old and new Atletico Madrid Stadium too. there is a great rivalry between the two teams, however i wont go down that route but there all worth a visit if football is your thing.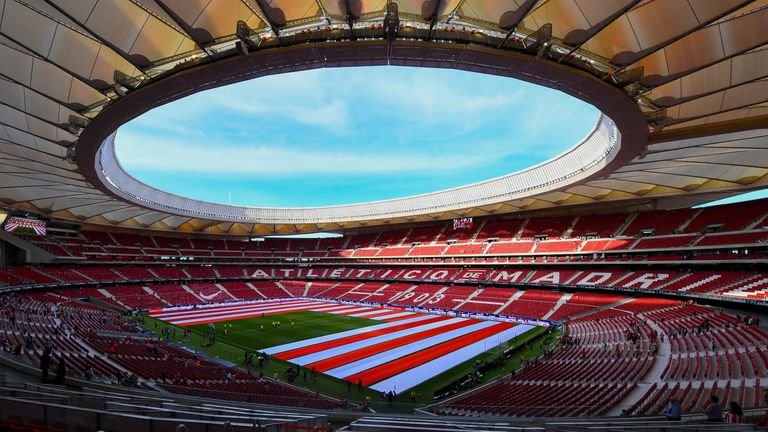 Wanda Metropolitano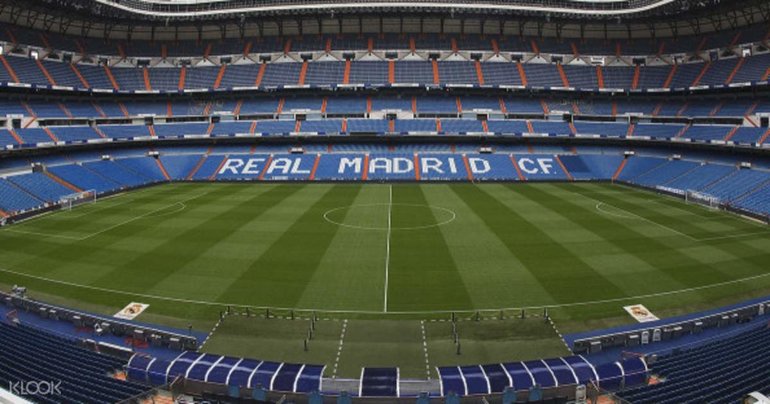 Santiago Bernabéu
Food
---
Now my friend and I are both into food and were more than happy to try out the local cuisine, now as a person who tries to get hold of a lot of Spanish food in the UK, I can admit it has nothing on the real deal over in Spain. Paella is a very popular dish associated with Spain worldwide and can be pretty hard to get it right at home. So whilst in Madrid you can get great paella and tapas. usually with the paella they portion it for two people, although it ranged around 25 euros just remember its for two people so 12.50 euros per person is not that bad. something I would recommend is on the corner of the street where Way Hostel is there is a shop for Churros and that is something that would hit the sweet spot after a heavy meal.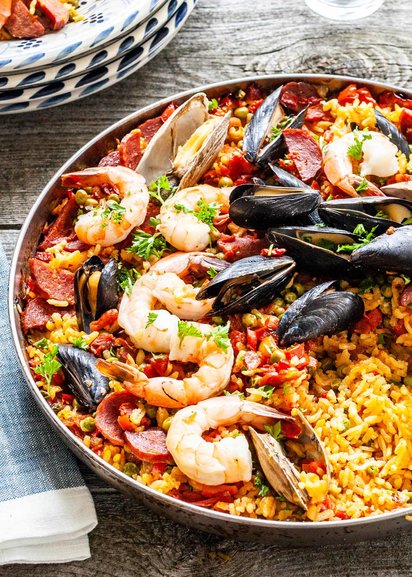 Paella (seafood)
Onto what you can see in Madrid, I have covered the Football side of it, now on to the cultural side of it. I will list a few of the places that I have been to and what is best to visit whilst in Madrid.
Plaza Mayor
---
Outstanding square with plenty of places to eat around the outside of it. this was once the Centre of old Madrid. Very near to this is the Puerta del sol where again we found some amazing sights, including one famous clock.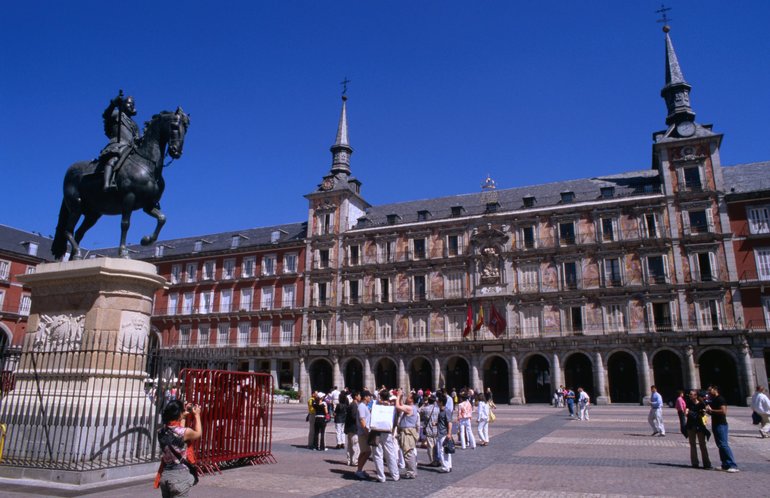 Plaza Mayor
Royal Palace of Madrid
---
The Royal Palace of Madrid is the official residence of the Spanish royal family at the city of Madrid, although now used only for state ceremonies. now this was a sight that will stay with you forever, the gardens were also very well looked after and we had a good hour here just taking in this amazing attraction.

The Royal Palace of Madrid
Buen Retiro Park
---
The Buen Retiro Park, Retiro Park or simply El Retiro is one of the largest parks in Madrid, it also has a big lake there which is great for peddling around on the boats you can do this for 4.50 euros, also I should mention it is free to entre this park.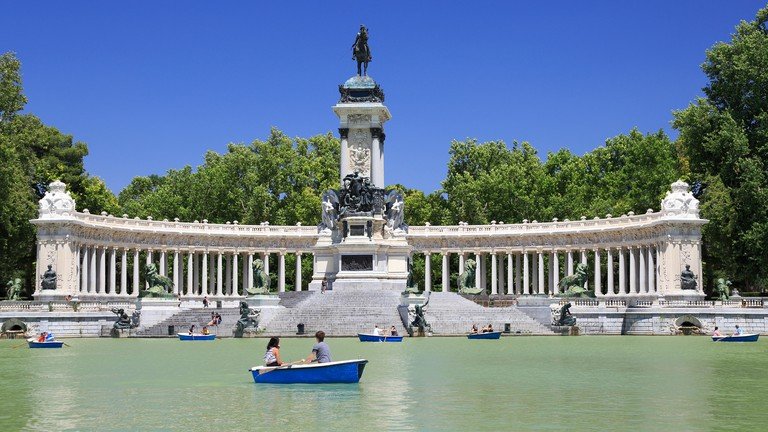 El Retiro Park
Mercado de San Miguel
---
Now if your into your Spanish food or just like looking around in markets, then this is a great place to add to you visiting list. this is an indoor market that was opened in 1916, however it was bought in 2003 and done up with the stylish style it has now in 2009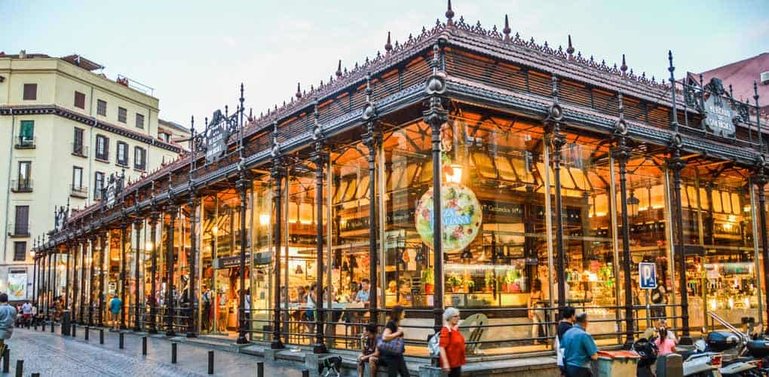 Mercado de San Miguel
Plaza de Toros de Las Ventas
---
This is a fantastic bullring, its infact the biggest bull ring in Spain, whilst we were here we did a tour of the bull ring, cost around 12 euros. Bull fighting is controversial at the best of times, however even if you don't like the sport then just looking at the great architecture that's gone in to this building you will be amazed. I would recommend the audio tour as you actually learn a bit more about the sport.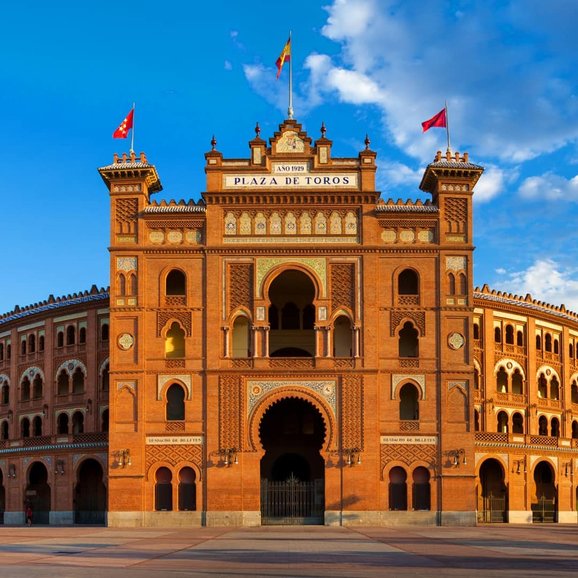 Plaza de Toros de Las Ventas
Conclusion
---
There are many more places in Madrid that can be explored, there are plenty of art museums, we did visit a couple however I didn't get many pictures from inside, so I can leave that to you to explore.
My time in Madrid was amazing and i am glad we did this trip, I couldn't recommend it enough to people looking to go to Madrid in the future, I have been more than once so that shows its a place that you will want to go back to more and more.
Hopefully this gives you a rough guide to costings and what can be done in Madrid, thank you for reading and feel free to ask questions or comment.
Gracias