While racking my brain about what to do with my long weekend, I lost two days. So I hoped to find quick serenity in the serendipity of Google algorithms. I clicked on the first two-day package that popped up on my search. I bought a ticket and a trip in a panic — I would die before I let my weekend go to waste. And just like that, I had the most blissful weekend of my life.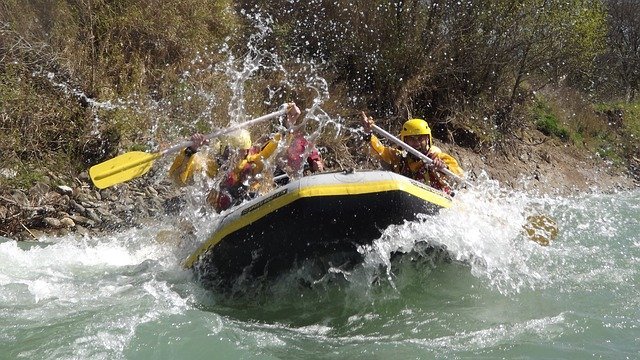 Rafting in Rishikesh
There's a different joy to camping in Rishikesh. Once I checked in at the campsite, I already felt pretty good. The air in Rishikesh was cool and weighed lesser. I loved my cosy little tent. I took enough pictures for Instagram. It started up the old ideas machine in my head and I thought I might get around to writing something here. Then I saw the brilliant river (don't know which tributary of Ganga it was) but it looked so beautiful with the sunlight glittering off it. I walked to a spot in the shade and sat, listening to its gurgling.
We thought it was a good idea to get food in us. We had eaten lunch at the campsite some time ago, so we went for a short trek through the sal trees till we arrived at a little clearing. We ate samosas from a stall and ended our meal with softy ice creams. We were too full and lazy to trek back to camp so we paid a tempo to take us back. The day ended with a bonfire and a view of the sun setting over the river. I was filled with light music, hot food and an optimism about the world.
The next day, we woke up early to go to the rafting site. I had booked my trip impulsively — I had no time to research camping in Rishikesh — but white water rafting in Rishikesh is so popular I knew I had to try it. The guide gave us our briefing, and prepared us for the Grade III and III rapids that we would face. I agreed even though I didn't fully grasp what I was signing up for. But during the briefing, I noticed how wide the river, and how tiny our boat was.
The next three hours were a blur. My eyes were sprayed with water, my body drenched and I was holding on to the boat, shivering and cold, but super excited. We paddled hard, bouncing in the boat as the rapids tossed us about. We survived what are known as Three Blind Mice, Roller coaster, Golf Course and Return to the Sender rapids.
On reaching calmer waters, I was exhausted but still fuelled by adrenaline. So I decided to jump off a cliff. While seeing the guy before me jump off I was convinced I was going mad. But once I plunged into the cold water then came up for air, I felt at peace. I felt like all of us had much to live for.