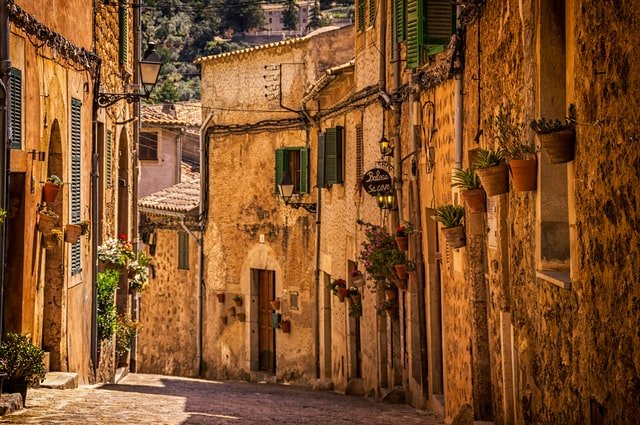 Spain is well-known for its incredible architecture and culture. However, if you venture off the grid and away from the tourist hotspots, you can see amazing natural delights.
Spain is home to extraordinary wildlife. Here are some of this ancient country's secret gems that you have to see if you travel in Spain.
Las Salinas de Torrevieja
---
Las Salinas de Torrevieja is a nature reserve that is home to two lakes, one of which is a beautiful shade of green and the other is a stunning shade of pink. What makes Torrevieja look like a melted pool of bubblegum? The creatures that live there.
Torrevieja is home to a breed of algae called Dunaliella salina. These harmless microorganisms, not unlike the ones you'd find in any body of saltwater, are responsible for turning the lake pink. Visitors who know about this hidden gem often swim in the water, which is harmless, but often gets an odor in the sun.
While you're there, take advantage of the mineral-rich water that creates a natural spa experience. You'll be joined by flamingoes who frequent the lake to eat.
Ses Fonts Ufanes
---
If you're looking for a vacation home on the Balearic Islands, find one that will make it easy to travel to Ses Fonts Ufanes. This mysterious river appears and disappears with the rain. While it appears to be entirely unconnected to anything in the middle of the forest, this "flat geyser" is actually caused by overflow from nearby waterways that are connected via underground chambers.
While walking along the paths near Ses Fonts Ufanes, take in the natural splendor. Many travelers hike through the trails to reconnect with nature, and to be amongst the birds and butterflies.
Atocha Station Tropical Garden
---
Believe it or not, one of the best natural sights in Spain is indoors at a transportation hub in Madrid. The Atocha Station Tropical Garden consists of over 7000 plants and is home to a colony of turtles.
The Atocha Station Tropical Garden has an incredibly biodiverse makeup, incorporating plants from all over the world. There are plants from the Amazon and plants from Cuba, plants that grow fruit and plants that eat meat. If you have the opportunity to travel through Atocha Station, make sure you arrive with lots of time to explore.
Parc Samà
---
Parc Samà in Cambrils combines an elegant blend of Spanish and Mediterranean culture with the natural beauty of the area. Parc Samà is said to be one of the most romantic gardens in the world and was once the summer home to a Marquis.
While there, explore the ruins of the Marquis's private zoo, as well as the palace he called home. Enter the Pavillion of the Parrots and surround yourself with the sweet sounds of bird song.
Timanfaya National Park
---
Spain is home to a lot of amazing national parks. Timanfaya National Park, however, stands out from the rest. This otherworldly park is so alien and unlike any other terrain that NASA used it as a training base for the Apollo 17 space mission. UNESCO has named this unique space a World Biosphere Reserve, as there are many rare endemic plants.
In addition to the rare flora of the park, Timanfaya is home to diverse fauna. Over 200 animal species call this seemingly desolate ecosystem home, including ravens, owls, hedgehogs, and reptiles. While in the area, dine at El Diablo restaurant, an exceptional dining experience that uses the heat from the local volcanos to cook your food.
The Enchanted Forest of Òrrius
---
The Enchanted Forest of Òrrius is about an hour-long drive from Barcelona. This secret gem will make you feel as though you've stepped into an epic fantasy novel or Pagan times long before Spain became a tourist destination.
This lush forest is home to mysterious figures carved into the rocks, as well as statues of unknown artistry. Many locals think the forest is haunted or enchanted by magical beings. Separate yourself from civilization and experience the natural surroundings in this magical place.
Playa de las Catedrales
---
There are lots of incredible sea creatures who call Spain home. Dolphins, whales, giant sea turtles, and sharks are just a few of the animals you can see as you frolic in the waves or sail on the seas.
While exploring the coast, ve sure to visit Playa de las Catedrales (a.k.a. Cathedral Beach). When the tide goes down, you can walk through naturally occurring rock arches that are reminiscent of the cathedrals that make Spanish architecture so famous.
No matter where you go in Spain, there are mysteries and adventures around every corner. Set aside time to appreciate the natural offerings of this beautiful country as well as the cultural aspects. Go out into nature, get lost, and find yourself; what you discover will amaze you.