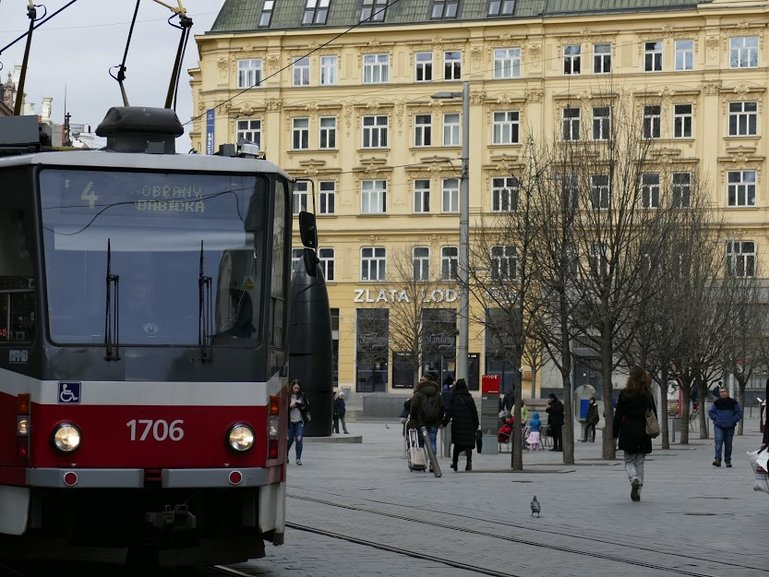 When my sister and I travel, we usually go on low cost trips and look for the classic BBB (in Spanish BBB is: Bueno, Bonito, Barato), which translates into: Good, Nice and Cheap! So it's always good to check the best transport and applications to check schedules and routes.
When it is by plane, we travel the most with Wizzair when it's by plane because we have the coupon discount and it really gives good discounts and can help a lot when you want to travel continuously, also, if someone is traveling with you, the discount applies for both plane tickets. We have also flied with Ryanair and Transavia (a Dutch airline which we highly recommend).
When it goes to land transport, in our last trip, we discovered the website www.goeuro.com, in which you can look for trains and buses travelling from one city to another. It shows all the schedules, how many seats are left and all the prices (marking the cheapest one).
We ended up travelling with FlixBus. We've traveled with them before and they have a really good service! Very punctual in the departure and arrival. You can use their website www.flixbus.com or application to book the trips and if you use their app, you can use the barcode as booking document (very environmental friendly!) Our only personal advise, check in their website or app where exactly is the bus stop so you can plan ahead also how to move from there in case is not city-centered. Though there are some Flixbus stations that already well advanced, like the one in Bratislava where they already have screens showing all departures and arriving times.
Another good bus company is RegioJet, you can check their fares at https://www.regiojet.com.
If you're in Italy, and travelling by train, check always the website www.trenitalia.com where you can find all the information about the schedules, fares, etc.
When it comes to apps the most common one is Goggle Maps, though in Spain, for example, it didn't work that well for us because, transport wise, it was always showing us the longest or most complicated route, so we always ended up asking someone how to get from one place to another. But in Hungary, on the other hand, Google Maps works perfectly! In Hungary they also have their own transport apps like BKK for buses, trams and metro. And in case you're visiting different cities within Hungary by train, download the app MÁV (Vonatinfó). Also very famous and very good in Hungary is the Car Pooling system, there's an app called Motar ridesharing.
On our last trip to Paris, France, and we used the transport card called Navigo, which has 2 versions, the monthly and weekly one, and also 2 versions in zones coverage, "2-zone" or "zone-free", the last one including Orly airport and Disney. It costs only 22.80 euro (plus 5 euro for the card that you can keep for future trips and just reload it). The only thing is that you can only buy it or re-charge it on Mondays, so take that into account.
If you have any other tip or transport company/app that you know about, please let us know!!
We'll keep you posted on transport tips!!!