While flying is usually quicker, European trains offer cheap and scenic routes to go from destination to destination. Here are some travel tips for navigating the railways of Europe to make your next trip even more exciting.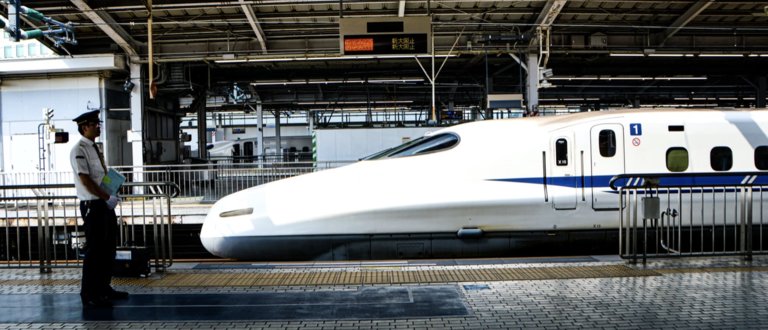 High Speed Rail
Railroad Passes
---
If you plan on hitting multiple cities that are more than an hour apart, it may be wise to look into multi-city or multi-day railroad passes. Regional railroads usually will offer passes for as little as a few days and up to weeks or months. Say you're in Florence, Italy and you want to visit Genoa, Venice, Pisa, Bologna, and more. Instead of buying multiple tickets, passes offer flexibility and can sometimes be cheaper. More interesting (in my opinion) is the European international trains that run throughout the entire continent. EU Rail offers a variety of passes that can span the entire continent or a small region of countries (or even just one country). You can buy passes for a certain span of time with unlimited trains. You can also buy a pass that has a certain allowance of travel days within a larger window of time (one to two months). This pass additionally allows you to have access to high speed trains (more on that later) for a small seat reservation price of no more than a few euros.
Overnight Trains
---
The idea of spending a night on a train can be daunting. I was quite nervous about it too when I spent the night on a train from Venice to Vienna this past summer. However, it was a fairly good experience. Not only did I not have to pay for accommodation that night, but I also didn't miss out on any time for exploring during the day. Make sure that if you are doing an overnight train, that it is a long train ride. You don't want to leave at 10 pm and arrive at 3 am. As long as you are arriving after 7 am, you should be good. If you're not comfortable sharing a carriage or want a real bed, you can book private rooms and even a private bed to sleep through the long ride. It can be a bit more pricey but it is up to you if it's worth it.
High Speed Trains
---
High speed trains, or bullet trains, are the fastest form of transportation between moderately close cities (100-300 miles/150-450 km). These trains will definitely cost more money, but not an absurd amount. Bullet trains are also almost always direct, unless you are traveling far distances. The only high speed train I had that was not direct was Barcelona to Sevilla. The trip would have taken almost 12 hours and several transfers on a regular train. With high speed trains, I made it to Sevilla within approximately 5 hours with just one transfer in Madrid. If you do not have a railroad pass, high speed trains are the only train I recommend booking in advance.
Keeping Yourself and Your Belongings Safe
---
This is what likely deters many people from train travel. The fact is that it is a perfectly safe way to travel. If you are worried about your luggage, simply use a lock and chain to attach it to the overhead compartment or compartment between the seats. If you have a personal bag (backpack, purse, etc) simply place it at your feet and run your leg through the strap(s) of the bag. The most common occurrence on trains (and really everywhere) is pickpocketing. Again, it is not likely to happen but it is a wise idea to keep your wallet, phone, and passport in your bag or a travel belt. In terms of personal safety, you have nothing to worry about. Trains are filled with hundreds of people and nobody is willing to try anything in a crowd.
Arriving on Time
---
Missing a train is an all too common occurrence. For regional trains, it is likely there will be another one within the hour and tickets are often transferrable between times. Long distance and high speed trains are a different story. Unless you have a pass or book a specifically refundable ticket, there are no refunds. If you miss one of these trains, you will have to book an entirely new ticket. This is unfortunately the paradox you run into in terms of booking ahead of time. You get cheaper prices from booking ahead but, especially in the reality we live in today, plans can change in an instant. But in terms of simply not missing your train, I would recommend arriving about 20-30 minutes ahead of time. Some long range trains have security you will need to go through and some check tickets before boarding. While delays can happen, if a train is on time, you better be sure you're there too because no train will wait for anyone.
Hopefully after reading this you're a bit more comfortable with the idea of train travel. The first time can be nerve wracking but once you start, you'll never look back. For more travel travel tips, reviews, recommendations, and more check out our profile.