You should live by 1 rule when in India, if it isn't filtered it isn't safe!
Whether you're in a 5 star restaurant or buying a bottle of water from a streetside store...always ask if it is filtered or check that the seal on the bottle isn't broken. If it is broken give it back and tell them the seal is broken you want a fresh bottle! They will always change it for you.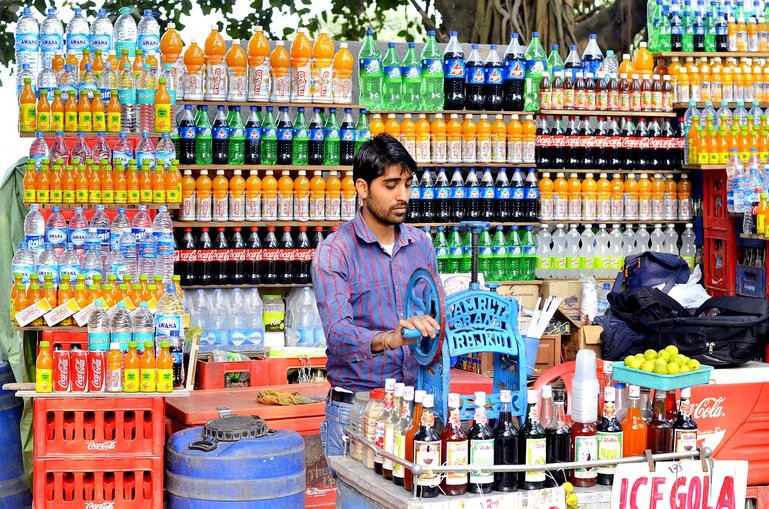 Store selling bottled water in India
Even the locals will not drink the tap water, there are no filtration systems in many places and where there are who knows when it was last serviced or changed! They have a lot of contamination issues with tap water in India it just is not worth the risk.
A common question is, "should I buy a filter bottle?" My answer? Yes!! Definitely buy a filter bottle or straw for your visit to India, they are incredibly useful! You save so much money being able to simply fill your bottle with any 'drinking water' or tap water and safely being able to drink it rather than buying 5 bottles of water per day at a minimum of 15 rupees each, it doesn't sound a lot but those 15/20 rupees soon add up during your stay.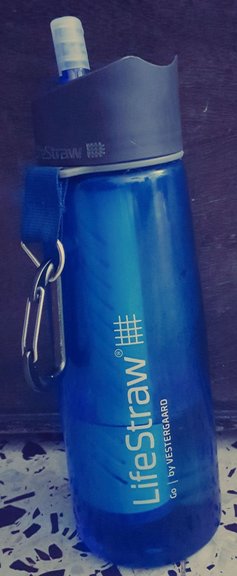 These products are actually made and shipped from India! You can buy bottles in packs of 1 or 2, or you can buy the straws on their own, but you might get a few strange looks if you pull out a huge straw when you order a mineral water in a restaurant. A bottle is much easier just for the fact that it is portable and you can fill it up anywhere! I have no worries whenever I'm drinking from my lifestraw bottle no matter where I have filled it up, the only downside to the straw is that it doesn't change the taste, but to solve this i just bought some flavoured electrolyte dissolvable tablets that i just drop into the water to make it easier to drink.
I can't recommend these products enough! Even if you aren't travelling to a country with water issues I recommend buying one, no matter where you go in the world the water is always going to be different and often cause people stomach issues, there is nothing worse than having your trip ruined or put on hold due to an upset stomach. Although they are a little pricey the filter lasts for 4,000 litres so you will definitely get your money's worth, not to mention the amount of money you would save from not needing to buy bottles of water constantly.