How are you my fellow Soul-Searchers? Have you ever been on a long trek before? Have you ever visited the wetest place on earth that is Meghalaya, situated in the north-eastern part of India? If you haven't, you must do that at least once in your lifetime. Today, I am sharing with you 7 things you must remember before you go out on a long trek to the amazing Mawphlang Sacred Forest in Meghalaya, or for any long trek for that matter.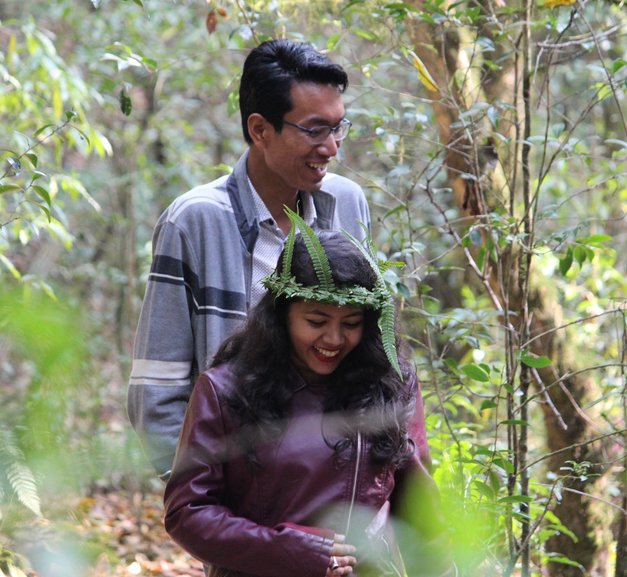 A Trek to Mawphlang Sacred Forest, Meghalaya, India
1. Hire a taxi from Police Bazar in the city of Shillong (Meghalaya). To reach Shillong, take a taxi or a cab from the Lokapriya Gopinath Airport in Guwahati (Assam, India) or the Guwahati Railway Station in Paltan Bazar. You should check out the route on google maps yourself to have a knowledge of it beforehand. This applies for any kind of trek you set out for.
2. Pack light. Remember you have to carry this bag while trekking.
3. Carry a water bottle, a packet of biscuits and an emergency first-aid kit with you.
4. Research about the place you are going to beforehand. There may be local cultures and traditions which you must need to respect and abide by while you are there. When you leave the Mawphlang Sacred Forest, for instance, you cannot bring back a single twig or even a fallen leaf from the forest with you. The indigenous tribe there believes that if you disturb the forest in any way, you will be cursed for a lifetime.
5. Since, you will be trekking in the wettest place on earth, you must carry an umbrella with you.
6. It is always advisable to have something filling but not heavy before you leave for this long trek. You will be famished otherwise.
7. Wear a good pair of walking shoes.