One of the greatest adventures you can embark upon is a trip through all of the countries in Central America. Between the eight countries, the distinct cultures, traditions, and environments create a whirlwind experience for even the most seasoned traveler. Before you start your trip, make sure to take a look at our stripped-down guide to all the practical information you may need when traveling abroad.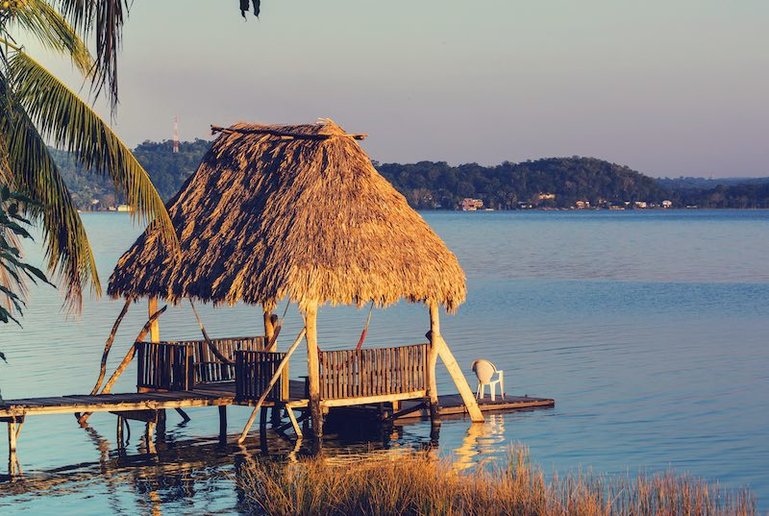 Money and currency
---
As you may already know, every country has a different currency, and the exchange rate may fluctuate on a day to day basis. Check the World Trusted Currency Authority to make sure you understand the exchange rate of your currency. Banks in Central America will have slightly different rates than the official exchange rates. Listed below is each country, its currency, and how much one dollar (euro, quetzal, etc) is worth in that country's currency (Updated March 3, 2019).
Cash and ATMs
---
Most ATMs in Central America accept Visa and dispense money in that country's currency. There will generally be a small charge, often between $3 to 5 USD. On top of that, your bank at home may charge you their own processing fees.
If you do not feel comfortable using your debit or credit card, you can also bring USD or EUR to exchange in the banks. You will need crisp, large bills and your passport. If you do not use all of the money before leaving the country, you can exchange the money at the bank to get USD back. However, you will lose a small fraction in the exchanges.
You should exchange money once you arrive. Your first driver or guide will be happy to show you an ATM. In any case, we would ask you to bring US dollars with you. Credit cards are accepted in many locations on Central America, but it is a good idea to have some cash on your person anyways. Drivers and guides will advice and assist the whole way.
Visas and travel documents
---
To travel in Central America, it is relatively easy to get around. Each country grants a tourist visa upon arrival to visitors from most countries in America and Europe. For entry to most countries, your passport must be valid for at least six months after your date of entry. You may also need to provide proof of travel home or onward travel, generally in the form of an airline ticket or paid transportation of the country.
🇲🇽 Mexico
---
Mexico has a list of countries that do not require a special visa to enter. The fee to enter is around $25 USD, and you have up to a 180 day stay in the country.
🇧🇿 Belize
---
Belize allows visitors from most commonwealth countries as well as the US and some others into the country without a visa. They charge a departure tax for airline and land travel. If leaving by airplane, the departure tax of $55 USD is generally included in the airline ticket. If you are leaving through a land border crossing, the departure tax is $40 BZE. It includes a $7.50 BZE PACT Conservation fee and $2.50 BZE border maintenance fee. However, if you stay less than 24 hours, you are exempt from paying the conservation fee. It is possible to pay for this in USD or BZE. Please keep in mind the departure tax of Belize if you have a tour to Guatemala, the departure tax is not included in the price of your tour package.
🇵🇦 Panama
---
To enter Panama, your passport must be valid for three months after the date of entry. You are granted a 180 day stay in the country, and you need to have the equivalent of $500 USD in cash, travelers checks, bank statements, or a credit card to show proof that you can financially support yourself in the country. There are no entry or exit fees.
🇬🇹 Guatemala, 🇸🇻 El Salvador, 🇭🇳 Honduras, and 🇳🇮 Nicaragua
---
These four countries have what is called the CA-4 agreement, which results in allowing entry without a visa for 90 days between the four countries. Any travel between Guatemala, El Salvador, Honduras, and Nicaragua all needs to be under 90 days. If your travels will be longer than 90 days, you can renew your visa by leaving the CA-4 zone and crossing into Mexico, Belize, or Costa Rica for over 72 hours. There are no entrance or exit fees in the CA-4 zone.
🇨🇷 Costa Rica
---
Costa Rica offers a 90 day stay to most travelers without a visa. There are no entrance and exit fees, but they enforce strictly a proof of onward travel.
Embassies and consulates
---
In case of an emergency, it is important to know where the nearest embassy or consulate of your country is located. They will be your support if you lose your documents, if you need legal assistance, if you have a medical emergency. Or anything else that may come up. To find where the embassies of your country are located, simply search online for your country plus the destination you will be visiting.
The job of the embassies is to protect and serve its citizens abroad. They can provide legal, medical, and notary assistance. Additionally, information and resources, and passport and citizenship services, to name a few things.
Languages
---
In Central America, nearly all countries speak Spanish as the official language, with the exception of Belize. The official language of Belize is English. Although Spanish is the most commonly used language, large cities with a lot of tourism are flooded with English speakers. In Mexico, Belize, and Guatemala, you may hear some unfamiliar languages. These are most likely Mayan languages native to the region you are in.
Mosquito protection
---
Regarding mosquito protection:
Mosquito repellent with at least 20% deet
A wall-mounted mosquito repellent dispersal unit that can be plugged into a power outlet. You may want to use it at night
Vitamin B1 (Thiamine): taking 300 mg of Thiamine per day makes the smell less attractive to mosquitoes and biting insects. If you are interested in taking this vitamin, please make sure to talk to your doctor.
Bottled water and street food
---
Because you cannot drink water from the sink in Central America and Mexico; you will be able to find bottled waters everywhere. In restaurants, little stores, pharmacies, hotels, etc. You should use purified water to brush your teeth as well. Ask your guides for safe restaurants to eat, and do not eat street food.
Suggested packing list
---
Long trousers
Wind and rain jacket
Sunscreen, sunglasses, and a hat
Hiking and walking shoes
Sandals
Small backpack to use during tours
Comfortable clothing for hot weather
A photocopy of your passport