The Falknerhoff, Niederthai 76, Umhausen, Austria, could be my favorite hotel. The Falknerhoff is a family run ski resort hotel with very attractive prices in the low season (November. ) I hesitate only because I'm not sure whether the only problem was the fault of the hotel or of the national hotel laws. I suspect the latter because I've run into the same problem at other hotels, not only in Austria, but all over the EU, and there are lots of complaints about the issue on many customer review web sites The problem comes in both sumner and winter versions, a law prohibiting running air conditioning before and after certain dates in the summer and a law restricting when the heat can be on in the winter. Needless to say, Mother Nature doesn't care about Austria's laws, so there are times when rooms will be stifling hot in early or late summer, but no AC, even if the hotel has it. Likewise in the winter, You can freeze in an early or late cold snap, but no heat. The window was open in the first room (low priced) I picked at the Falknerhoff, and it was cold. I shut the window, and two hours later it was still uncomfortably cold, so I went down to the desk and reported it, was told about the law, and they moved me from the lowest priced room to the highest priced room, but at the lower price. This was a well furnished very large room by EU standards with a large balcony overlooking the nearby very small ski resort.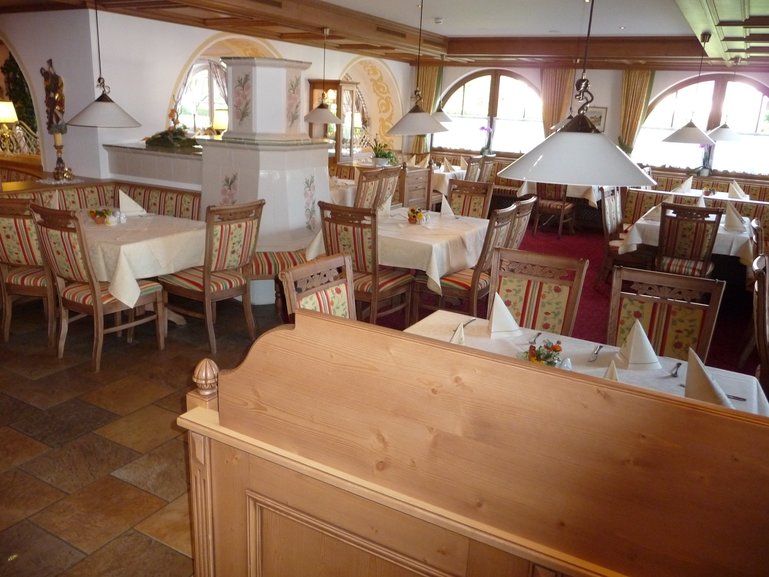 Restaurant
No complaints about this room except it was chilled, which beats cold, so I turned on everything in the room that could generate heat and went down to the restaurant for dinner where things got better with a spectacular meal of classic Austrian dishes and dunklebeir. At breakfast next morning, it got even better. A vast array of buffet items were provided, but out in the hall were the fixings for boiled eggs. Early every morning, a large basket of fresh laid eggs from a nearby farm appear on the hall table along with a pot of simmering hot water, mesh scoops, egg cups, and a bunch of kitchen timers. Guests made do it yourself eggs-- take an egg out the basket, put it in the scoop, put the scoop in the simmering water, set a timer for how long you want to cook it (I quickly discovered I like 7 minutes), etc. The difference between a Falknerhoff egg and a Walmart egg for breakfast is like the difference in the ride between a Jeep and a Rolls. This is an egg that would get *** in the Michelin Guide.
I ended up staying for three nights.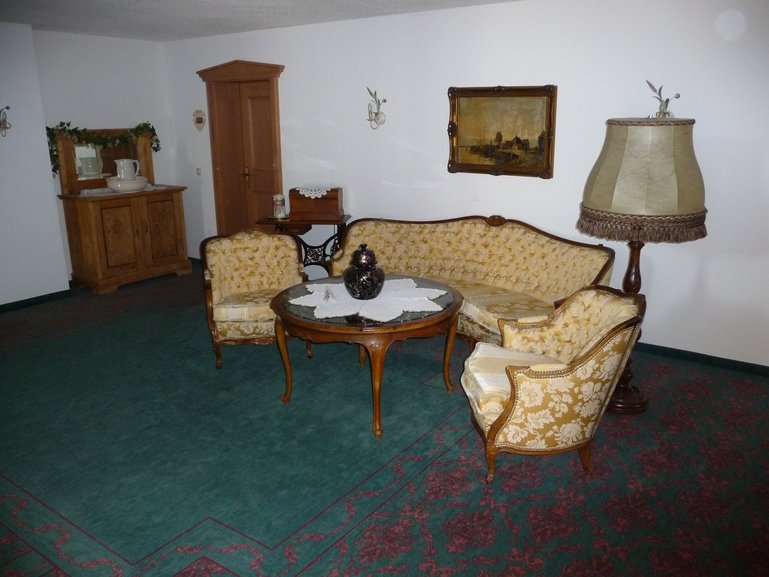 Etd of the second floor hall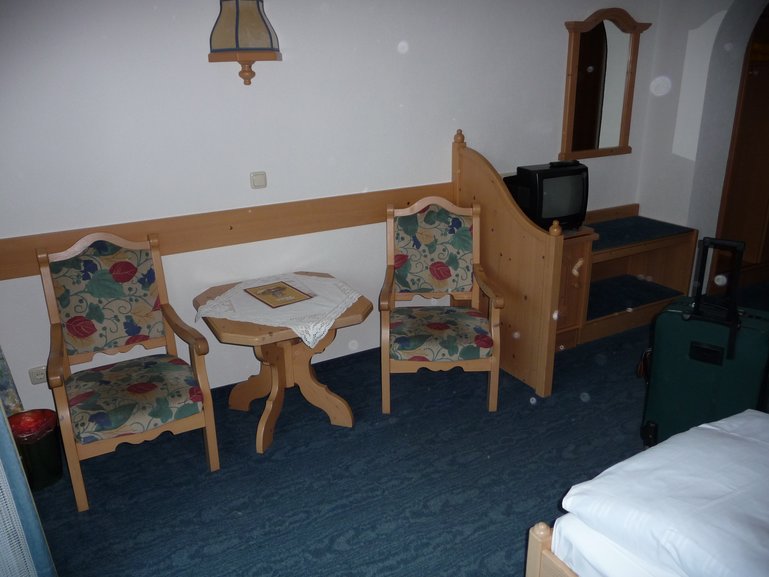 Second Room
One night in the best room in the house, dinner, two dark beers, and a buffet breakfast cost $94 (off season solo travel).