In Devon, we love good quality, locally produced food and drink, and here in Exeter there is no shortage of it, from bees producing honey on the rooftops of Princesshay shopping centre, to local wines being produced in vineyards on the sheltered slopes surrounding the city. There are plenty of opportunities to sample fresh, Devon produce in many of Exeter's cafes and restaurants, or shop directly with the producers at the weekly Farmers Market.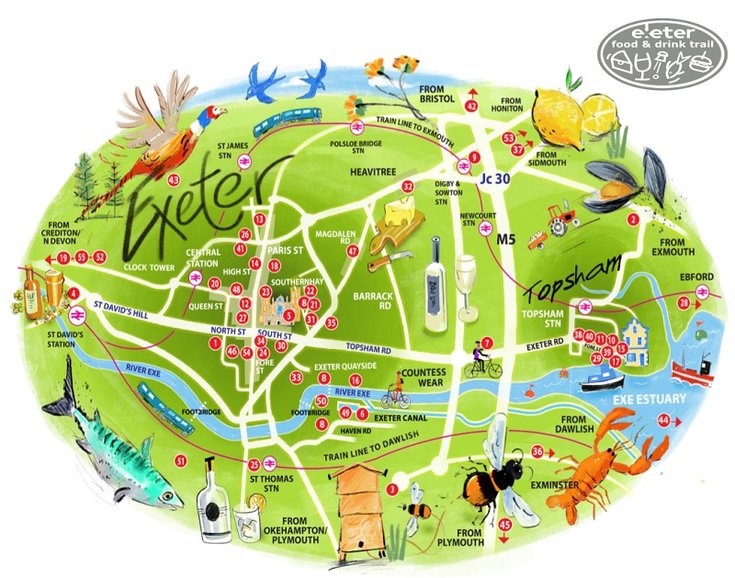 Exeter Food
Exeter's location in the heart of Devon, surrounded by fertile farmland and close to miles and miles of coastline makes it easy to shrink your food footprint here. The city's outlying farms proudly show off their wares in farm shops, such as those at Quickes, Greendale and Darts Farm, as well as hosting special talks and demonstrations.
The Exeter Food & Drink Trail will celebrate these fantastic local producers, bringing them together on a map showcasing Exeter's food and drink offering. This piece of art will inspire visitors and residents alike to experience the delicious produce that the city of Exeter and its outskirts has to offer.
Click here to download a copy of the trail map.