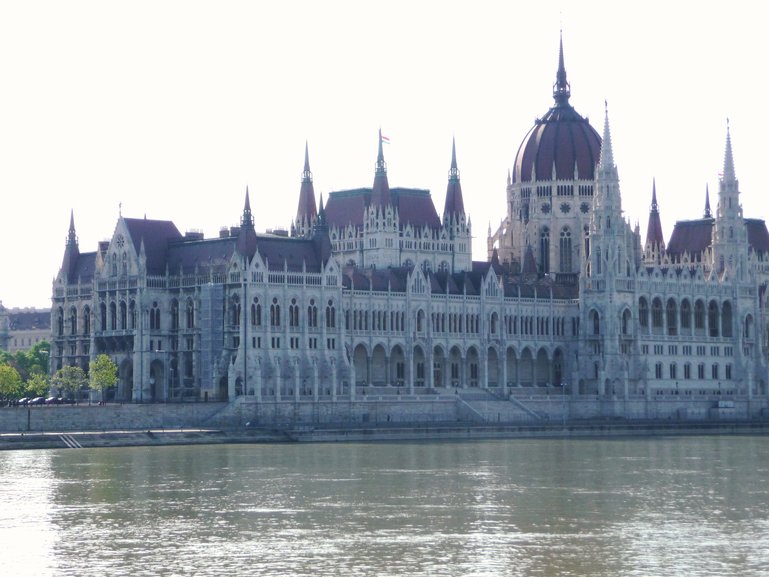 Today's Budapest is a union of three old cites, Buda, Pest, and Obuda.
What to See
---
The ancient Roman city
Mostly a typical Roman town ruin-- streets outlined by the mostly 3 ft high walls of the ancient buildings, an inlaid floor ins villa here and there, maybe a statue or two, and an amphitheater crass the modern highway. What's outstanding in Roman Obuda is the number of coffins and sarcophagi on display, many with in testing carvings on the sides depicting the deceased life.
The Roman Museum
---
The small but impressive Roman Museum displaying many outstanding small items-- pots, glasses, jewelry, etc found on site-- are typical of many small ancient Roman museums. The star of the show is an intact Roman water organ. Roughly put, a water organ is based on the idea that rubbing the rim of a thin glass goblet with water in it produces a tone, and the different notes can be produced by changing the amount of water in the glass. The original water organ is displayed under glass, but right beside it is an exact replica that visitors can 'play'.
Getting There
---
There is a tram from central Pest. It was easy to see where to get off, but I can't tell you how to know it because Bill Gates is incompetent. Also, on the way to Obuda from Pest, the tram has a stop in the heart of all that remains of the Ottoman Empire's occupation of Budapest, and again, because Bill Gates is incompetent, I can't tell you where that is. Bill Gates' incompetent MS-word destroyed more than 59 pages of my travel notes . Never US Ms Word. Use Jarte. Its free, faster, and fail proof.