Gaudí has become the most famous Catalan architect with a worldwide reputation. Many of his magnificent works can still be found in Barcelona. From residential buildings like Casa Batlló to the basilica of La Sagrada Familia. Of course many standard tour offerings, walking tours, audio guides are available. However, a unique way to learn about Gaudí and his architectural style of Modernism is a joint experience of a tour and a hands-on workshop.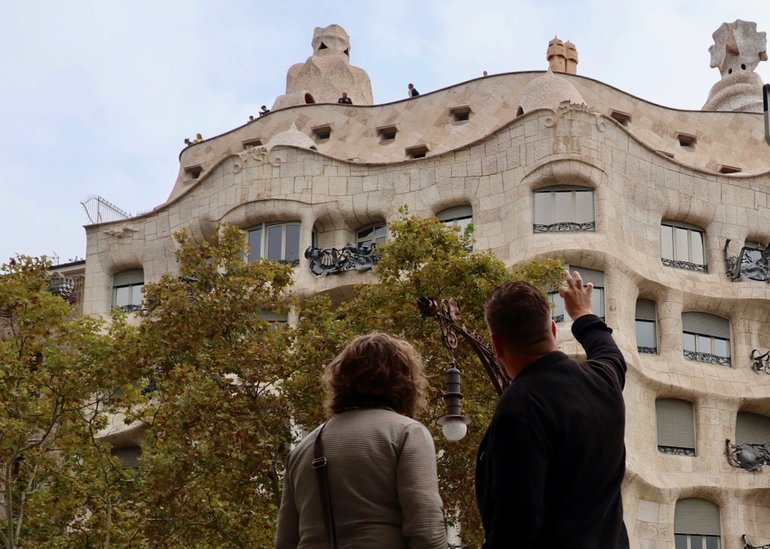 The objects on the top of Casa Mila have been made out of massive Trencadís mosaics.
Gaudí has perfectionized and promoted the mosaic style of Trencadís - meaning "broken tiles" in Catalan during his life time. By breaking tiles, glass and even china of all colours, shapes and patterns and then putting them together again to decorate objects or façades he created unique art. Gaudí was fascinated by nature. This is why many of his motifs he used are related to naturalism. He lived from 1852 to 1926.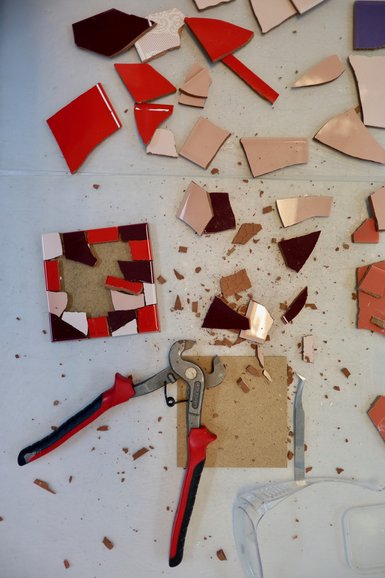 You will need a pile of tiles, a board and of course some tools.
There are several places in Barcelona offering a mosaic workshop, best to be combined with a walking tour where you learn all about the grand architecture. It is a fun activity for the whole family and you do not need to be an artist yourself. However, having created your own souvenir of Trencadís will let you appreciate much more what Gaudí has achieved.
During your next trip to Barcelona you should try it out and feel like Gaudí yourself!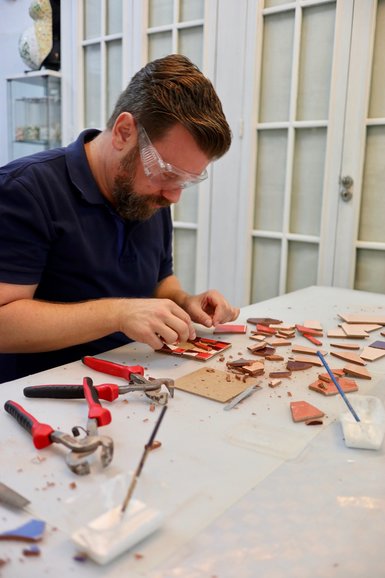 Feel like Gaudí!