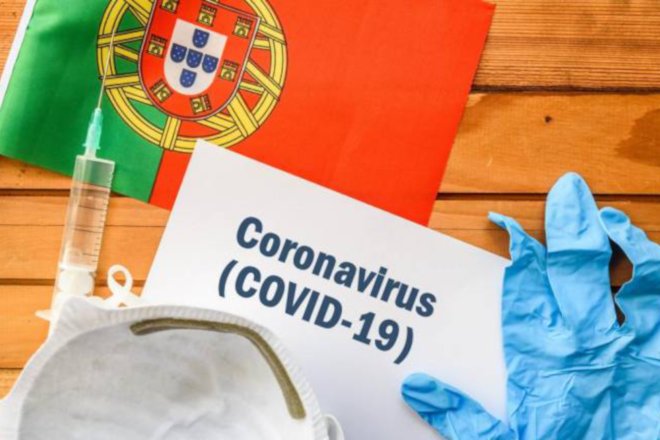 Coronavirus in Portugal
Just to start with a disclaimer - these are all personal opinions of ours based on our time in Lisbon and
August 2020
. We had already delayed moving to Portugal from
April 2020
and only in
August 2020
did we feel it was safe enough for us to travel to Portugal.
The conditions and rules we have written about here were accurate in August 2020 and they are still in place at the time of posting this blog on 28th of September 2020. We have been very impressed by the country's way of dealing with the Pandemic from arrival till now.
So who knows what the next few months will bring and how accessible travelling will be going forward. Hopefully more 'Air Bridges' will be established and quarantine rules will lighten. If this is the case I would highly recommend a visit to Lisbon. I'm biased I know, but I thought I would share some thoughts from our time in Lisbon during the pandemic. Especially for those people who are thinking about visiting Lisbon in the near further, here is a quick guide of what you can and can't do... We arrived in Lisbon on Saturday 8th August 2020. At this point there wasn't an Air Bridge established with the UK. The City of Lisbon was in and currently still is in a state of contingency with the strictest rules within the country.
Lisbon, Portugal Coronavirus Rules
---
On arrival in Lisbon these were the rules and are still the rules in place now (28th September 2020). In fact these rules have now been rolled out across mainland Portugal (for now) with a few exceptions and variations:
Limitation of 10 people in the gatherings.
Prohibition of consumption of alcoholic beverages in public outdoor spaces.
Prohibition of selling alcoholic beverages in service areas and petrol stations.
Most commercial establishments close at 8pm.
Hypermarkets and supermarkets can remain open until 10pm, but cannot sell alcohol after 8pm.
Restaurants can operate beyond 8pm for on-site meals (both inside establishments and on licensed terraces), on a take-away or home delivery service. Basically you can only drink in a bar/restaurant/cafe after 8pm if it is in a meal environment.
Then of course the wearing of masks in commercial, retail and hospitality venues. When entering a shop applying hand gel is mandatory in most shops (this can cause for very gross hands after 10 shops but it's very strict) and then wearing a mask throughout your time in the shop. With restaurants, cafes and bars when ordering at the bar or walking around the venue/to the toilet masks are to be worn but once sat you can remove them. Enclosed public areas such as museums/food halls they are worn and even in some open air spaces such as the flea market Mercado de Santa Clara in Graça Lisbon or the Book Fayre in Parque Eduardo VII. I think the answer is if in doubt put it on!

Again on public transport/taxis they are to be worn and the staff are strict about this. I felt like people in Lisbon were at least initially taking it very seriously (rightfully so). I would say 60% of people just walking on the pavements, plazas, parks and on the street were wearing them anyway. Particularly the older generation.

The one place where it really affected us was at LUSA Language School. When we arrived at the Language School on the first day I was slightly surprised that we would be expected to wear it for the 4 hours in the class and for the 1 hour in a private tuition setting. It's totally understandable and we didn't mind at all. However when learning a language, one really important part is the pronunciation of words and letters (especially in Portuguese). Therefore not being able to see the movement of the teachers and students lips was a slight issue for me. I found listening the hardest part, it's a very quick language and not being able to lip read at the same time did hinder the experience slightly. What was also a bit of a shock was being told the air conditioning couldn't be used either as they weren't allowed to circulate the air! It's Portugal... in August... !

Outside of language school we weren't really too sure how this was going to affect our experience of Lisbon but it hardly changed it at all. Having never been to Lisbon before and knowing August was a hotter time of year to visit I didn't know what the general footfall would be like. We found it steadily busy throughout the month however from talking to locals it became quite clear that it would usually have been much busier. There was a steady trickle of tourism throughout the month. The restaurants were not as busy as a usual August, however the restaurants, cafes and bars in our area seemed to be doing quite well with a local cliental. Particularly the week nights, it quietened off a little on the weekends when locals would head out of the city to the beach. I think this was quite specific to the suburb we were in - Alcântara.

Brunch venues were plentiful and seemed to be thriving and particularly on weekends the queues outside the more popular ones were huge (all socially distanced. In August and September the city has the arrival of students for the new academic year and we met quite a few through language school. These students would have been a big boost for the economy with a usual year attracting over 9,000 foreign students alone.
Going out every night to eat and drink wasn't something we ever planned on doing. However if you were going to Lisbon with the plan to hit lots of nightclubs and bars late in the evening this might be the wrong time to visit!
We like a good late night drink but we didn't really miss not being able to venture on to nightclubs after dinner. We quite enjoy an earlier evening wander around the bars or a lunch time beer (or three) on the weekends. If you wanted to make the most out of your evening your best bet is go for a few drinks until 8pm and make a reservation for 8.15pm then really string out your dinner. I think a lot of bars and night spots that wouldn't usually offer food have put together some weird and wonderful offerings to be seen to be a food venue. I'm not sure how successful this has been but you've got to love a trier.
Here are some photos of some lovely places we visited...

We went to a few dinner parties and some of our friends had been on successful evenings around the Barrio Alto area of Lisbon which is known as being the drinking and party district. We wandered around on our last night after 9pm and there was plenty of bars open (we assume to be enjoyed with food) and the atmosphere was really good. I would say having been in the country for almost 2 months I'm not sure if the rules with regards to this restriction are upheld the same in every district/area of Lisbon. People we met had different opinions on how and if it was being enforced so not sure how consistently it is being dealt with.
I think for a lot of places the ruling around drinking with food could be quite beneficial. Our Airbnb in Alcantara was just a stones throw away from an amazing little Brew Pub called Quimera (what a bonus I know)! This great little venue had 12 craft lines, several from their own brewery downstairs and a few lines from other Portuguese Breweries. They have some amazing sour and aged beers if this is your thing. Also just a really good selection of Pale Ale and IPAs. The venue is located inside a tunnel that was as horses path to Palácio das Necessidades, the Royal Palace at time and today the Ministry of Foreign Affairs. It's really worth checking out, with really friendly staff particularly Fransisco and live music most nights. At 8pm they politely remind you if you would like to stay you will need to order something from the food menu. This is easy because the menu is great, they have loaded nachos with a lovely homemade guacamole. A lovely honey baked goats cheese. They also have amazing NY deli style sandwiches and great quality burgers, Plenty of vegetarian options too!

Like I mentioned, there wasn't really anything we weren't able to do because of the pandemic, yet we weren't that interested and didn't have much time to do some of the tourist hotspots. Being August and sunny we gravitated more towards visiting parks, exploring and wandering the streets of Alfama rather than visit museums. If you were looking to visit museums/galleries etc you may find them limiting capacity. However with less tourists in the city anyway this probably wouldn't cause too much of an issue.

The beauty of Lisbon and Portugal as a whole is the manageable temperatures all year around. There is a breeze off the Atlantic and the River Tejo that makes visiting the city very enjoyable. There is plenty to do, from tourist attractions, sightseeing, viewpoints, restaurants, traditional cafes and shopping. Pop yourself on a tram or train and you have easy access to the River Tejo or the beaches along the coast towards Cascais for a day out of the city too. Portugal really has shown itself to be responding and managing the Covid Pandemic extremely well and safely so get yourself to Lisbon if you can!

Hope you found this useful!
Até breve (See you soon! )
Alys and Nathan