The Berlin public transport system might seem overwhelming at first, but it's actually quite simple once you get used to it.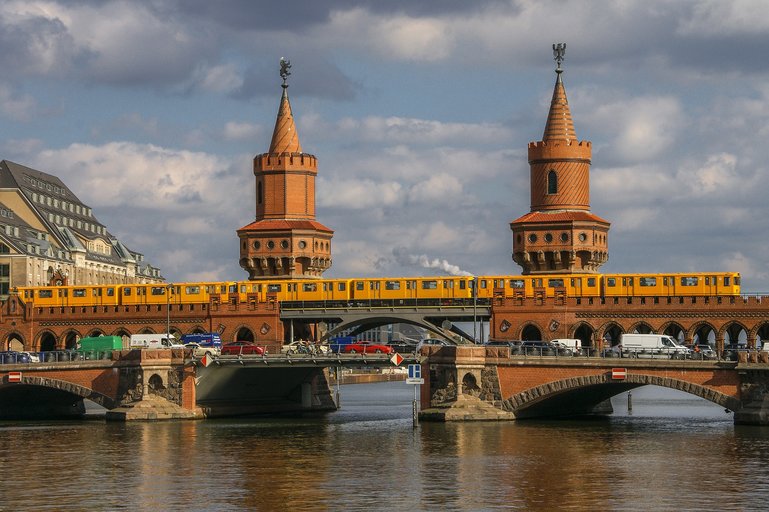 Train on the Oberbaum Bridge, Berlin, Germany
Tickets can be used on any form of transport: bus, tram, metro or train and are quite affordable: just €2.80 for a single trip that's valid for 2 hours in one direction of travel, or €9 for 4 single trips if you buy them together.
There are no barriers to enter stations so just remember to stamp your ticket before using it in one of the yellow or red machines on the platform or inside the bus or tram in order to make it valid: if you don't, and you're asked to show your ticket by an inspector, you'll be liable for a hefty fine, so don't risk it!
If you're going to be travelling a lot by public transport in Berlin, consider getting a day, three day, week or even monthly ticket, which get increasingly better value the longer they're valid for.