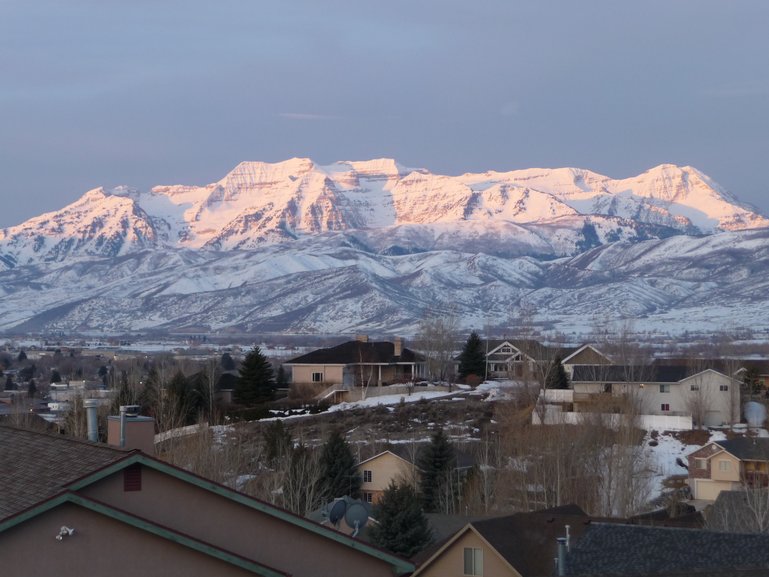 Near Salt Lake City
Unless you are a Mormon come to see the second rate Mormon version of the Vatican, you shouldn't visit Salt Lake City because there is little in Salt Lake City of any thing close to being of major touristic interest. Eventually I'll detail that in a Salt Lake City tip. Nevertheless less, ill informed tourists keep coming to SLC. So, if you must, Salt Lake City has some really good burger fast food joints-- two local chains, Crown Burger, and Arctic Circle, and the downtown Hires Big H.
Hires Big H
---
One location. Hires makes root beer. The drink to have at Hires Big H is the outstanding root beer float. The burgers and fries are also excellent. The price is right. Often very crowded.
Arctic Circle
---
Many locations. A typical McDonald's alternative with really good milk shakes and good burgers, much better than McDonald's.
Crown Burger
---
The best of the best. Good shakes, fries, and onion rings, and the best burgers. There are only five locations, but two are downtown. Crown Burger is operated by a Greek family and also offers some pretty good standard Greek food.
The location on N Temple St. is the most convenient from the air port but it is near the home of the Utah Jazz and gets very crowded on home game nights.
On the other hand, there is something to be said for going to KFC when in Salt Lake City because the world's first Kentucky Fried Chicken (now KFC) restaurant was in Utah and the secret bend of spices that season KFC was devised by the founder of the restaurant who later sold it to Harlan Sanders, Col Sanders of KFC, who started the KFC franchise business.
Look up "Harlan Sanders" on Wikipedia and it says he invented the secret seasoning recipe at some place in Kentucky. Look up "History of KFC" on Wikipedia and it correctly credits Utah with inventing the famous fried chicken.