When you're in the UK, and you want to see as much as possible, then the following UK passes are what you need.
Whether you use one or more of the following passes, you'll end up saving money if you carefully plan out your itinerary.
Knowing what to see is crucial in getting the most out of your pass. From their websites, you can not only find attractions and historical castles that you may not have been aware of but are also able to plan out your trip to accommodate everything and save money and time.
Some of these passes I've used, and some I haven't, but they are an invaluable tool in your travels around the UK.
Visit Britain Shop
---
Order your passes or other attraction tickets from this online shop.
From city passes to attractions tickets to transport cards, the Visit Britain Shop has them all and more. This should be your first website to check out the deals that are on offer.
I have provided links from the Australian site, but you can change your country and language by clicking in the top right-hand corner of the site.
Merlin Magical London 5-In-1 Pass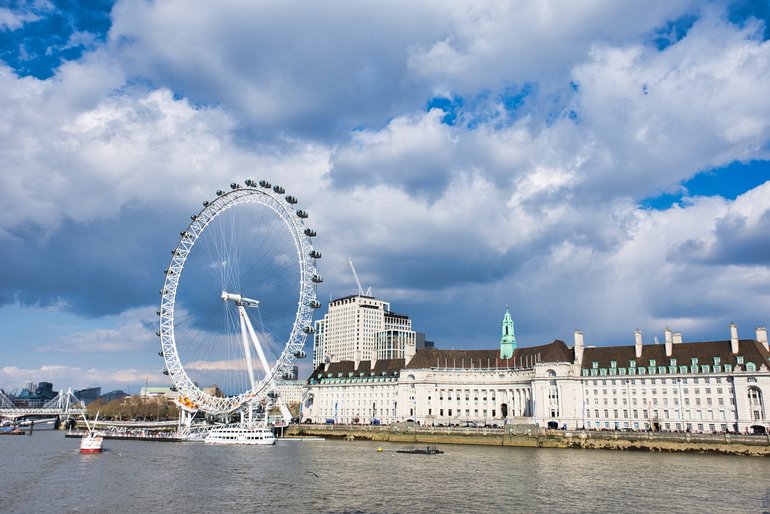 Shrek, Sealife, London Dungeon and London Eye are all here.
I have used The Merlin Magical London pass and had a fantastic day with it. It includes entry to Madame Tussaud's, London Dungeon, London Eye, Shrek's Adventure and SeaLife London Aquarium.
I started at Madame Tussaud's, where I had to validate the pass, then made my way to the London Eye, where the other attractions are.
This is an easy pass to see all the attractions in one day as they are in the same location except Madame Tussaud's.
You can purchase this pass through the British Shop here.
You can read more about my day in 2019 at these attractions on my tip, Merlin London Big Adventure Pass.
The London Pass Includes a One-Day Hop-On, Hop-Off Bus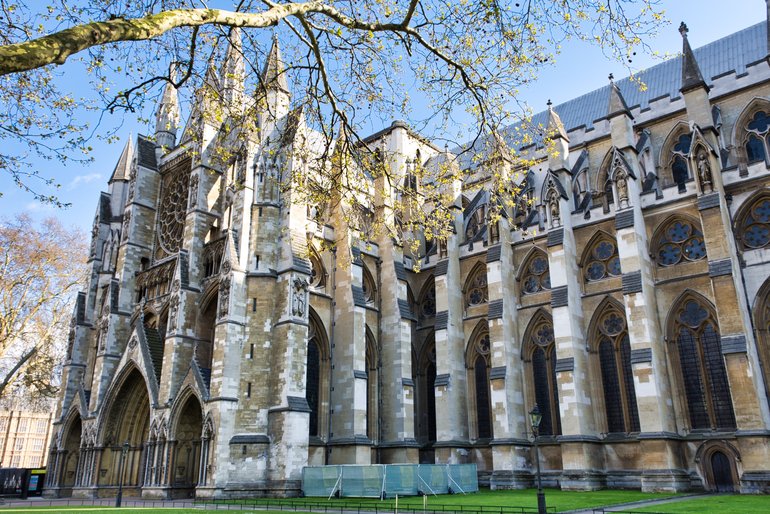 Westminster Abbey is a must-see when in London.
I also used this pass and bought a 10-day pass.
If you are wanting to visit all the attractions that London has to offer, such as the Tower of London, Westminster Abbey and the view from The Shard, then the London Pass is for you.
Over 85 attractions are covered in this pass, including Greater London.
The pass can be purchased between a 1-day up to a 10-day pass. One day is classified as a calendar day, not 24 hours.
It is best to plan out what attractions you really want to see and fit them together like a puzzle so you can see as much as possible, in as much time as possible, at the best price.
You can certainly save a lot of money using this pass, and having the one-day hop-on, hop-off bus is a bonus in orientating your way around London.
To see prices and purchase tickets, you can find the information here.
You can read more about my experiences with The London Pass on my tip, Using The London Pass.
London Explorer Pass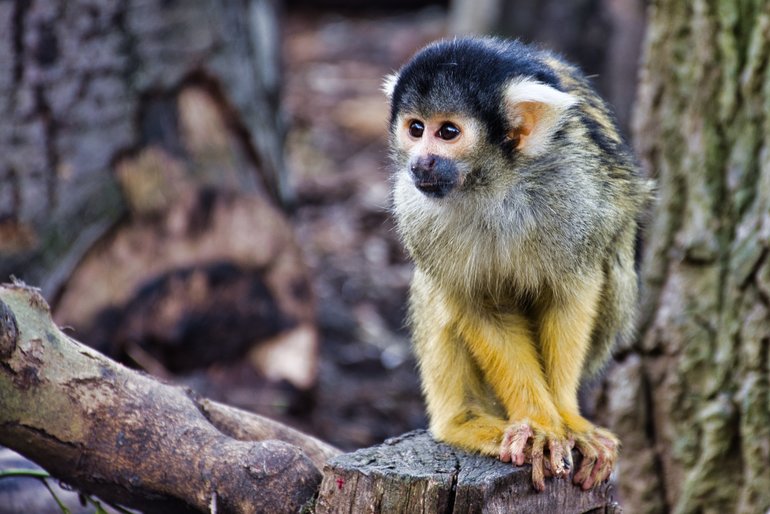 One of the great attractions, London Zoo, you can visit with this pass.
I haven't used this pass.
This pass works a little differently as you choose to visit 2, 3, 4, 5 or 7 attractions during 60 days validity from over 65 attractions.
Once again, it would be best to make a list of attractions you would want to see and plan your days around that to plan which pass is best for you.
Please click here if you want more information on this pass, including purchasing.
Transport Passes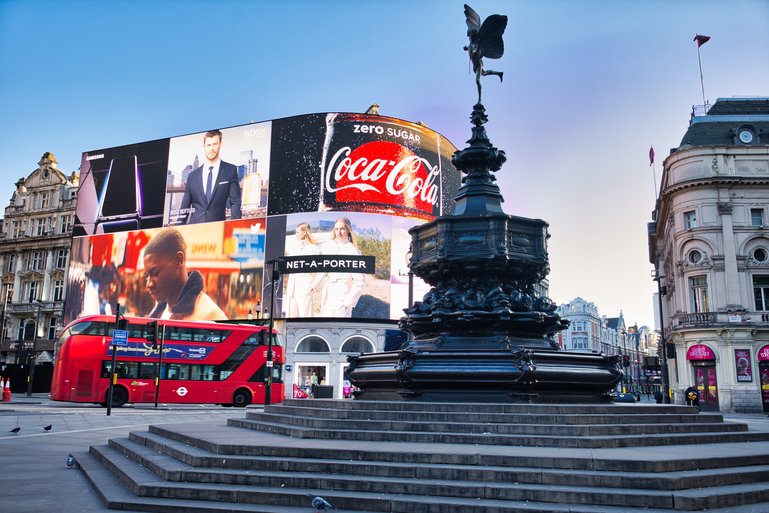 Catch a bus or use The Tube.
While in the British Shop, you can find passes to use The Tube and other London transport means.
Unless you want to spend hours walking around London to each attraction, picking up a Visitor Oyster Card or London Travelcard will save you time, and you get to see a different side of London.
Travelcards are purchased for 1,2,3 or 7 days, whereas the Oyster Card can be topped up as many times as you like and never expires, so you can use it whenever you visit.
You can also use The Oyster Card between Heathrow and London and Gatwick and London.
They can be used on the following:
London Underground (the Tube)
Overground and National Rail trains in London
London buses
South London trams
Docklands Light Railway (DLR)
The Thames cable car (Emirates Air Line)
You can also purchase a ticket that is only used between Heathrow and London.
For all the passes and buying them, please click here.
Historic Passes
---
National Trust Pass
Dunster Castle in Somerset is one of the attractions you can visit with this pass.
If you live in the UK and don't have reciprocal membership from your own country, then a National Trust Pass would be the way to go.
This pass covers England, Wales and Northern Ireland. You can also use this pass in Scotland under their reciprocal use.
With over 500 properties to visit, it is not only an economical way to see these attractions, but it also gives you an insight into what is available to see where you are travelling.
Membership is covered for 12 months and includes parking and entry to the properties, a handbook with information on places to visit, National Trust magazine three times a year and access to a members' only area with information on previews and behind-the-scenes features.
Prices
Adult (26+) £76.80
Young Person (18-25 years) £38.40
Junior (5-17 years) £10.00
Junior (0-5 years) Free
Joint (Two adults (aged 18+) living at the same address) £127.20
Family (Two adults (aged 18+) living at the same address and their children or grandchildren (17 or under). Under 5s, go free. £133.80
Family One adult (aged 18+) and their children or grandchildren (17 or under). Under 5s, go free. £83.40
All prices are for 12 months.
You can find information on more than 500 properties, prices and more on their website here.
If you have a National Trust Pass in your country, you can also use it in the UK for free entry.
National Trust Overseas Visitors Touring Pass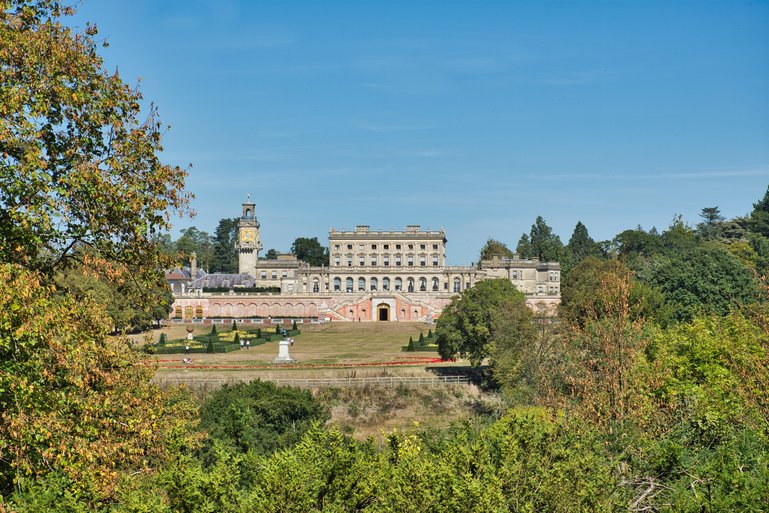 Cliveden House has excellent walks in the woodland as well as the house to explore.
If you're only in the UK for a short time, then the National Trust Touring Pass is for you.
Unlike the National Trust pass, this pass is only for 7 or 14 days, but all the information from above is applicable.
It is still value for money if you wish to visit historic buildings, gardens and castles and you would use it the same as other day passes by planning out your days well.
Prices
7-Day:
Admit one - £37
Admit two - £65
Admit family - £71
14-Day:
Admit one - £43
Admit two - £77
Admit family - £91
Click here to book your pass.
If you have a National Trust Pass in your country, you can also use it in the UK for free entry.
English Heritage Pass for Overseas Visitors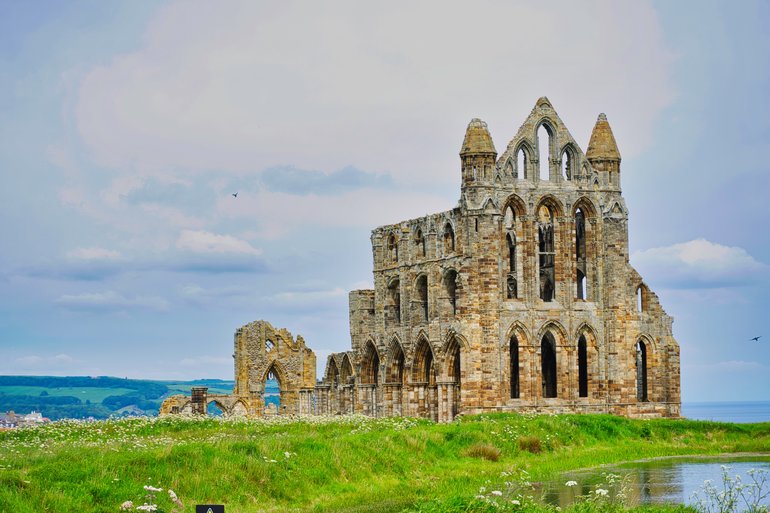 Whitby Abbey has a rich history and is a great place to visit, especially the town.
This pass has a choice of two consecutive day passes, 9-day or 16-Day.
If you are travelling around England, you have over 400 historic monuments, buildings and places to visit, including Stonehenge, Dover Castle, Carlisle Castle and Whitby Abbey.
These are real value for money passes if you are interested in visiting the history of England. Make sure you pick your day pass well depending on how long you spend here and your interests.
Prices
9-Day
Adult £39.00
Two Adults £68.00
Family* £77.00
16-Day
Adult £46.00
Two Adults £78.00
Family* £88.00
*Two Adults and up to four other family members living at the same address and under 18 years of age.
Click here to purchase your ticket.
Explorer Scotland Historic Scotland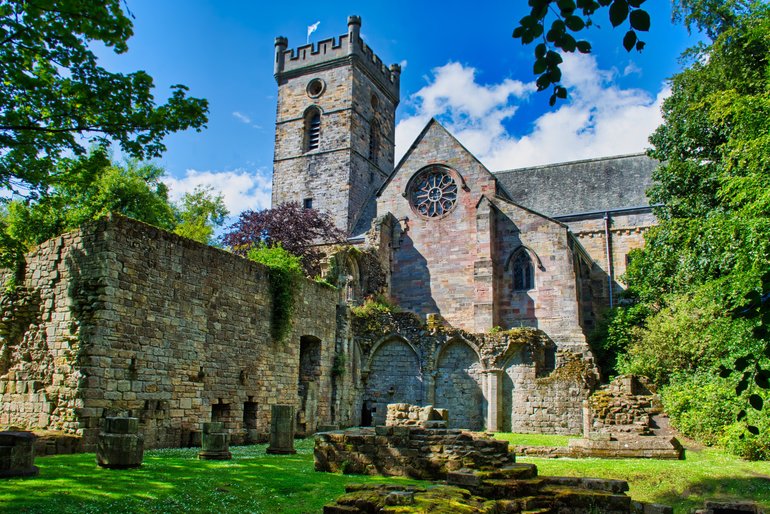 Visit Culross Abbey with this Historic Pass.
This pass gives you access to all open Historic Scotland sites over a 7-day period.
A 7-day pass is valid for use on 7 consecutive days. Your pass will activate on the date of your first visit. You can visit multiple sites on any day, and only one visit per site is permitted.
The pass includes entry to Edinburgh, Stirling and Urquhart Castles, Skara Brae and Fort George, as well as many more.
Prices
Adult (16-64) £35.00
Concession (65yrs+), full-time students (with valid ID) and unemployed (proof of Universal Credit or other qualifying benefit required) £28.00
Child (5-15yrs) £21.00
Under 5s free.
Family 2 adults and up to 3 children (5-15yrs) £70.00
Children must be accompanied by an adult.
You can find their website here to book and see what properties this pass cover.
National Trust for Scotland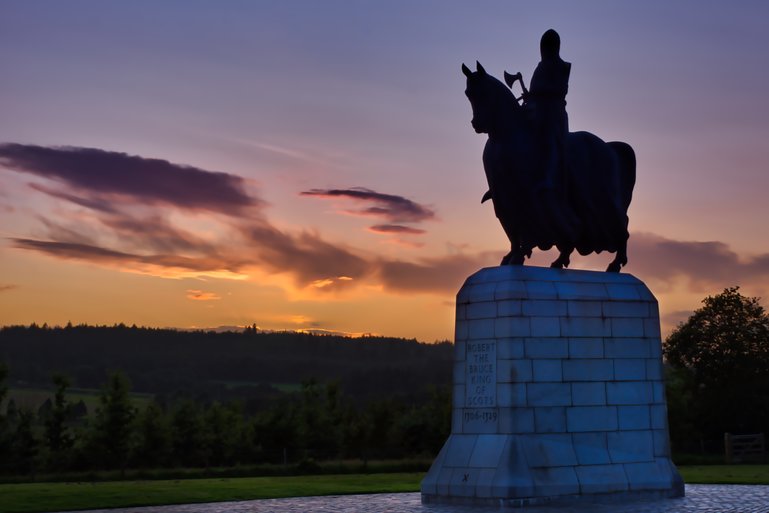 Robert the Bruce at the Battle of Bannockburn site at sunset.
If you love history, then you will never want to leave Scotland.
With so much history in such a small country, the National Trust Pass is a must when you visit to learn about Scotland's past.
Battlegrounds, Castles, famous Scots and gardens are here for you to enjoy and learn at a great price and with a picturesque backdrop.
Prices
Adult £5.25 a month £63.00 annually.
Senior (60+) £4.65 a month £55.80 annually.
Young (16-24 years) £3.00 a month £36.00 annually.
Joint Adult £9.50 a month £114.00 annually.
Joint Senior £7.30 a month £87.60 annually.
You can find their website here to book and see what properties this pass cover.
If you have a National Trust Pass in your country, you can also use it in the UK for free entry.
Cadw Explorer Pass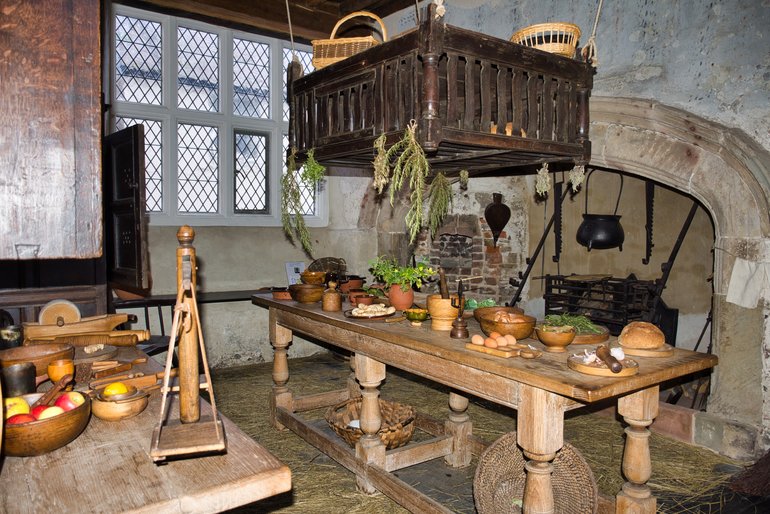 The kitchen inside Plas Mawr will bring the past into the present for you.
This Welsh pass will take you into the history of Wales through 25 Castles and Historic Houses.
You can pick up a pass from most of the places you visit as it isn't available to purchase online. They come in either a 3-day or 7-day pass.
I purchased the 3-day pass and visited six Castles and homes in that time, basing myself in Conwy.
Please click here if you'd like to read more information on the pass, including places to visit and prices.
Prices
3-Day
Adult £25.50
Two Adults £39.40
Family* £52.10
7-Day
Adult £37.10
Two Adults £59.10
Family* £71.80
*2 adults and up to 3 children/grandchildren under 18.
Children under 16 must be accompanied by an adult.
Pass holders of English Heritage, Historic Scotland and Manx Heritage can visit Cadw sites on a reduced price or free basis.
I highly recommend these passes to make your visit to the UK more cost-effective. I find them an invaluable tool in planning my vacation.
If you'd like to read my blog on Northern Wales, where I used this pass, please click on North Wales and Visit Conwy Wales to see the places I visited with this pass.