Schwabisch Hall is one of my favorite quaint, little touristed villages in Germany. Its off the beaten path, and that is all to its advantage, but not so much to yours. You have to find a way to get there. Schwabisch Hall is a small town of attractive half timbered houses located on the hillside of a steep river valley miles from any place the typical tourist wants to go. That's why its a place to go. The most convenient tourist approach to. Schwabisch Hall is when going by road from Heidelberg to Rothenburg o. d. T. From the obvious route, Schwabisch Hall is a considerable deviation, not a great side trip, but its well worth it. We were there one time on a Sunday, and the town band was tooting away in the park by the river side with a variety of top oomph music hits.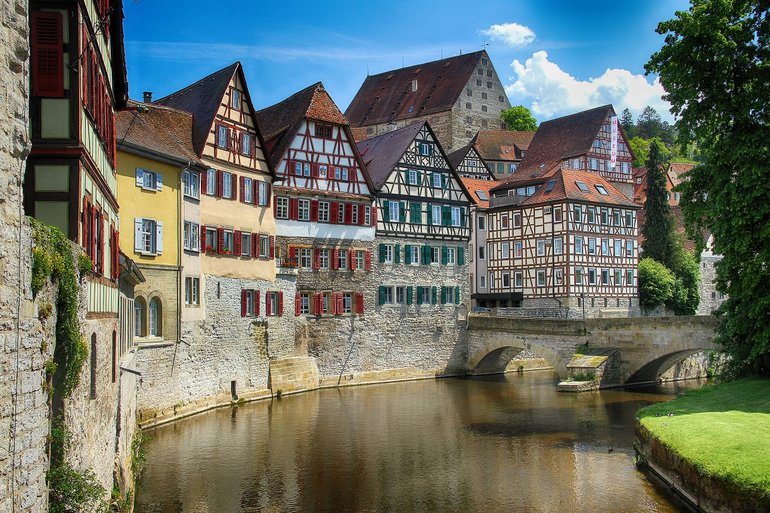 I can no longer remember the details of how I did it or what it was, but on one visit to Schwabisch Hall, I managed to put together a good 2 or 3 day tour of the vicinity. All I can recall is that there was a fine old Abby with good Baroque church not too far away.
We stayed the night on one visit at a highly recommended hotel on the river. There was road noise. Next time, I'm staying at a hotel up the hill near the church plaza.