The half-timbered house or Riegelhaus is the best-known Germany timber truss type of building. It is a skeleton structure made of wood, in which the horizontal stiffening by means of obliquely built struts and the spaces (or compartments) are filled with a clay plastered wood or masonry. Here are the most beautiful half-timbered towns in Germany:
Esslingen
---
Esslingen am Neckar is a city with a proud heritage. More than 200 half-timbered houses built between the 13th and 16th centuries can be admired on a walk through the old town. Each half-timbered building is a testimony to civic pride and urban well-being.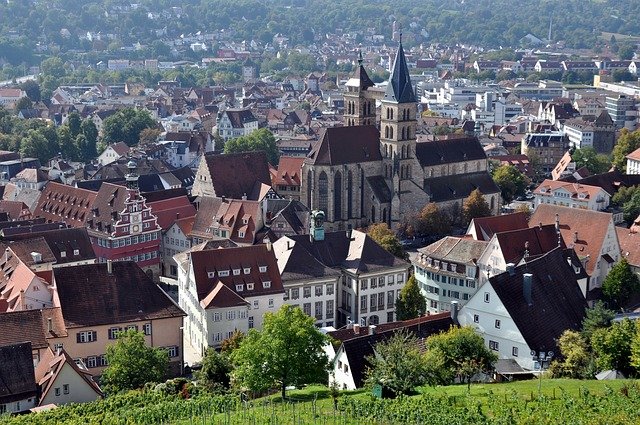 Esslingen
Bamberg
---
The inhabitants of Bamberg lovingly call "Little Venice" the center of the old town, referring to its location on the river and its history as a former fishing settlement. The half-timbered houses stretch close together along the Regnitz, on whose tiny front gardens the boats bob down comfortably at their jetties.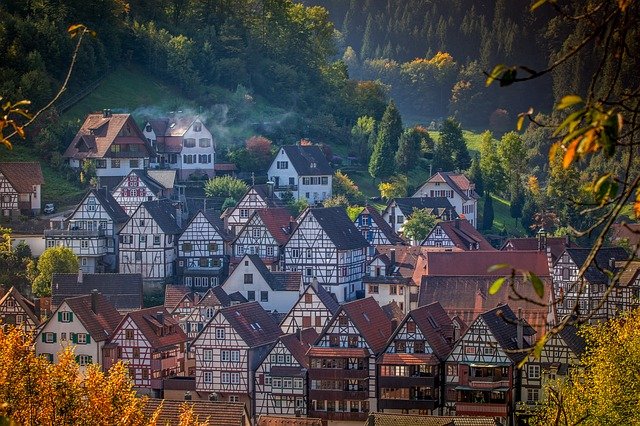 Bamberg
Celle
---
The picturesque old town of Celle with over 500 carefully restored and listed half-timbered houses is the largest closed ensemble in Europe. The colorful, steep gables come from different centuries, the oldest from the 15th century. Especially old houses still have a passage leading to the courtyard and point to the former farmland of the inhabitants.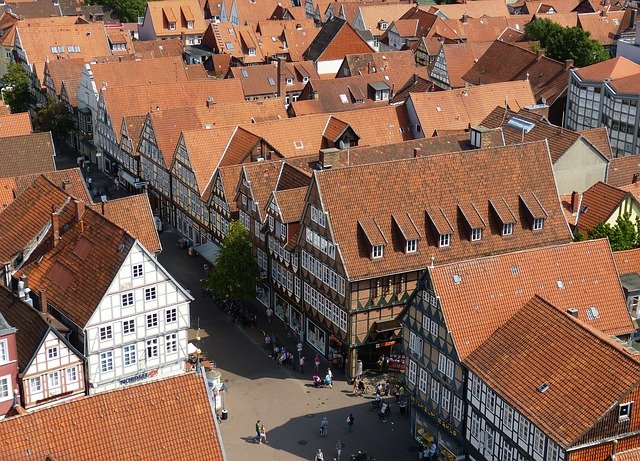 Celle
Rothenburg ob der Tauber
---
With its historic, largely preserved old town Rothenburg ob der Tauber is a symbol of German romanticism. The medieval old town, whose completely preserved city wall and its 42 gates and defense towers characterize the silhouette of the more than 1000-year-old city, taking visitors back to the bygone era.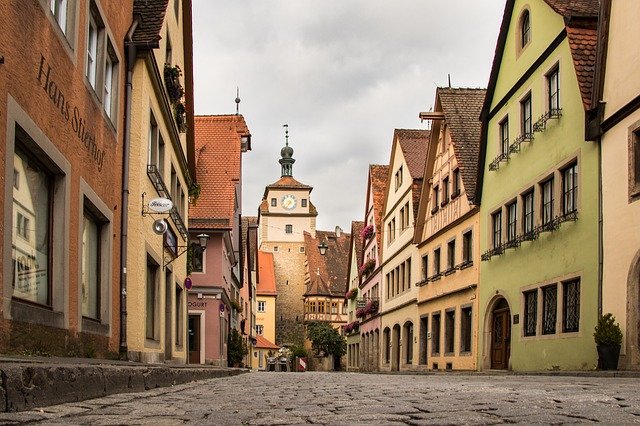 Rothenburg ob der Tauber
Fritzlar
---
The half-timbered buildings of the historic cathedral and imperial city of Fritzlar are today among the oldest and most interesting half-timbered houses in Hesse. The narrow streets of the old town of Fritzlar make up a beautiful ensemble of half-timbered German half-timbered art - from late-medieval upright buildings to more recent buildings.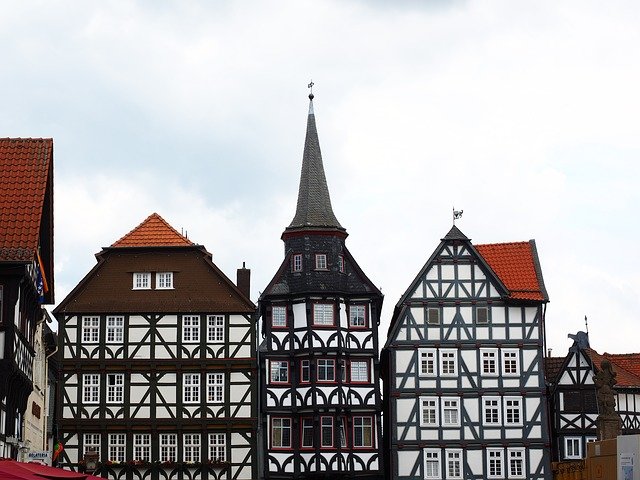 Fritzlar
Quedlinburg
---
Historic Quedlinburg is like a textbook in which all epochs of half-timbered construction can be traced. More than 1300 half-timbered houses from six centuries are crowded together in the small town, telling stories from the Renaissance, Baroque, Rococo and Classicism. The collegiate church of St. Servatius and the castle on the Quedlinburg Schlossberg tower above the 80-hectare city center.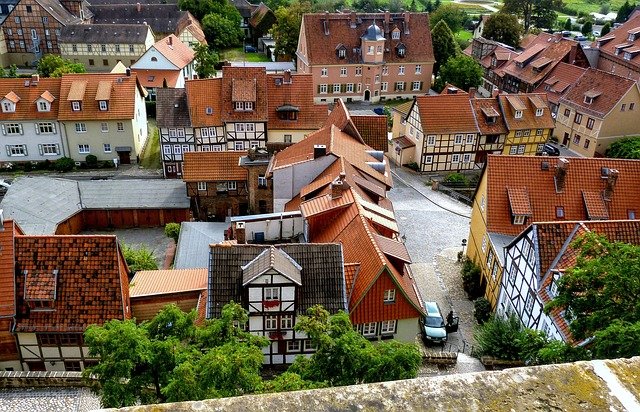 Quedlinburg