Dutch Harbor is the port for the city of Unalaska on Amaknak Island, in the Aleutian Islands chain, the port is mostly known for the filming of the Deadliest Catch. We visited the city during or pacific crossing from Seward, AK to Tokyo, Japan. You would ask, why visit this port/island in the middle of nowhere. Wildlife, fishing and history is the reason to visit. The area has about 4,000 inhabitants and a population of about 800 bald eagles, where ever you look, you will see multiples of these majestic birds.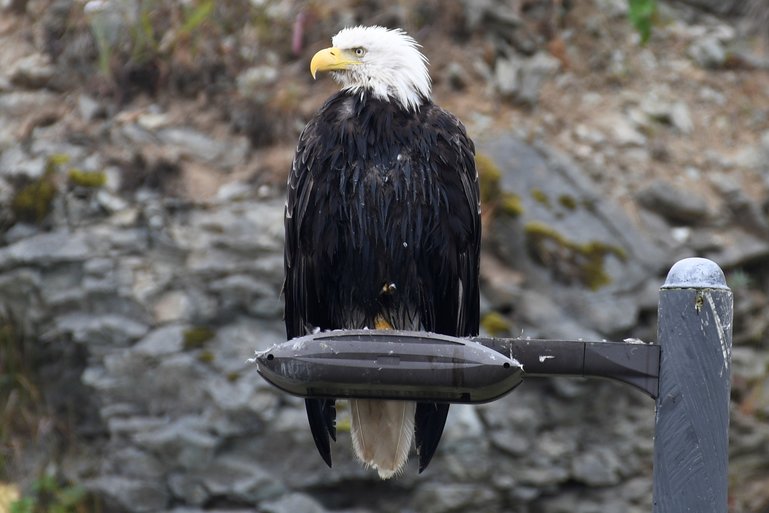 Bald Eagle on a light pole, protecting her nest
And in the summer time it is also a gathering place for Humpback whales, they feed in the bay, just having lunch we saw about 10 of them just playing around.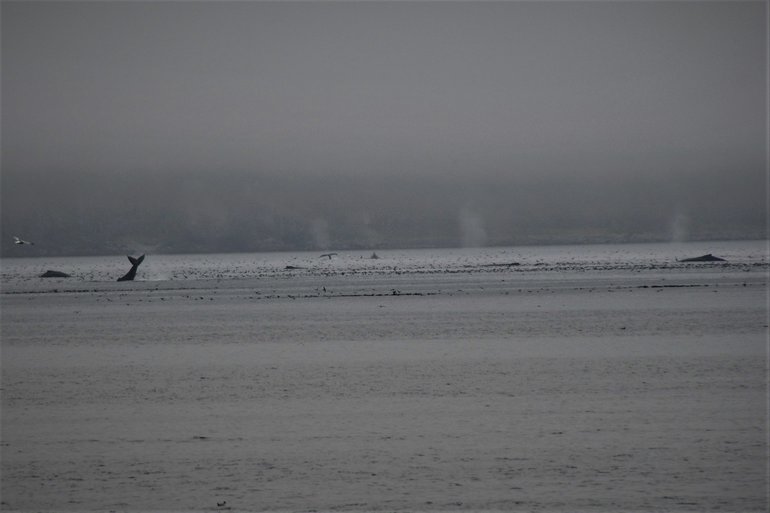 Humpback whales view from the beach in Dutch Harbor
History wise go check out the left over protection for World War II and the World War II museum and learn a little bit of the Alaska history, from the purchase of Alaska from Russia to the involvement of the Aleutian Islands during World WAR II.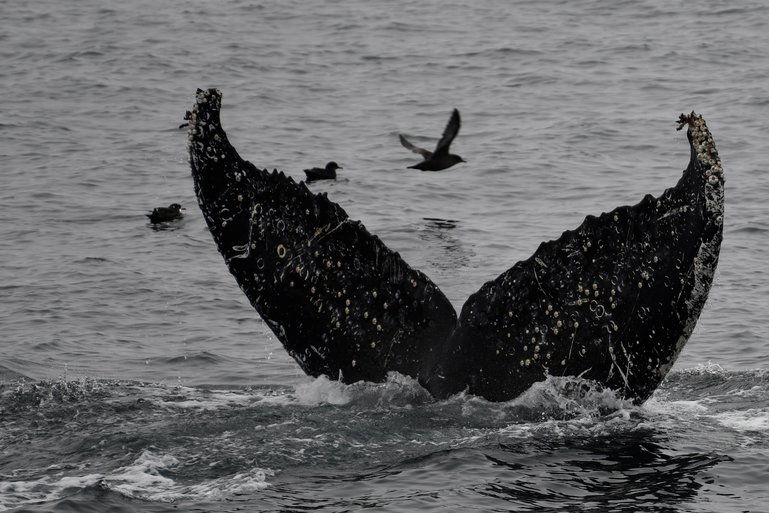 Whale Tale
Getting to Dutch Harbor is not so easy, you can only get there by boat or by air. They have about 20 cruise ships stopping in the port of Dutch Harbor and flights from the main cities in Alaska, the airport code is DUT (Tom Madsen (Dutch Harbor) Airport), The city has a few hotels, mostly used by fishermen and restaurants. The fishermen hangout is the Norwegian Rat Saloon. While in town the must sees are the Orthodox church, WWII museum and the Museum of the Aleutians.