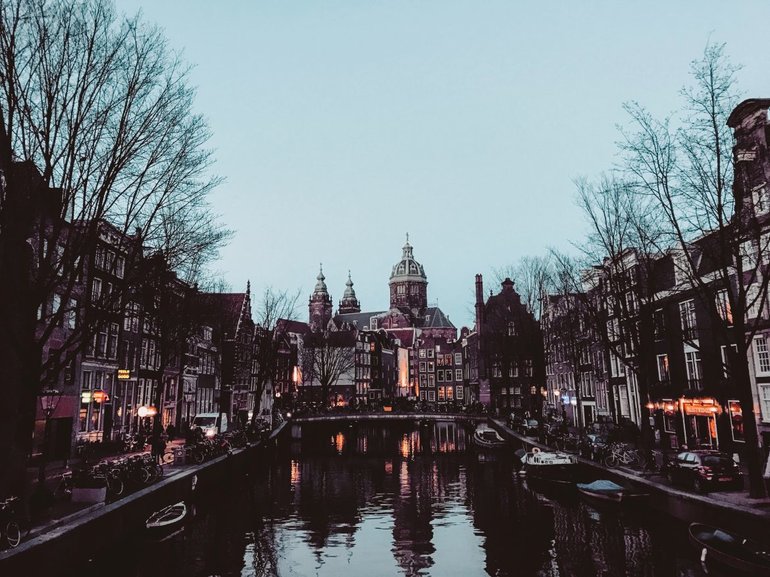 Amsterdam
Over the years, Amsterdam has seen a steady increase of tourists coming to the city. But while everyone knows where to find weed, what the Red Light District is about and maybe ventures a little further than Damsquare and Leidseplein, there is so much more to the city. There's still ways to get away from the crowds, even though you wouldn't think it if you visited in the middle of summer. We've put together a small Amsterdam guide to help you visit like a local!
Hire A Bike
---
Truth be told; I've got a love/hate relationship with cyclists in Amsterdam. But here's the thing: there is no better way to see the city. Don't book a group tour with thirty other people on those red bicycles, but rent them at a smaller place. Follow the canals and explore the different neighborhoods at your own pace. However, one rule of thumb: if you don't cycle at home, don't do it here. Amsterdam cyclists are a brutal bunch!
Go North
---
From the Amsterdam central train station, take the free ferry across the water to Buikslotermeer. It will drop you off close to the ADAM Tower, for a spectacular view over the city. Plus, rooftop swings!
Right next to it is the EYE film museum, with a large terrace overlooking the Amsterdam skyline.
The other ferry from central station towards NDSM island will drop you off at one of the most happening areas in the city. Pllek is a great place for lunch.
De Ceuvel is your go-to place for a total hippie hangout.
About one weekend a month, the IJhallen host the biggest flea market in Europe. It's known to have some of the best vintage finds! In summer it's outdoors.
Explore The Neighborhoods
---
Take your bicycle and swerve around the different neighborhoods.
My all-time favorite: the Jordaan. It doesn't get more local than this. Old cafe's, small streets and people that have been living there for over 40 years. The most beautiful canal in my opinion: Brouwersgracht. Wander around and forget about the crowded, touristy Albert Cuypmarkt, but go to the Noordermarkt instead. This neighborhood market has been around for almost 400 years and is right by the church. People still do their local shopping here. While you're there, have a beer at my favorite bar: Papeneiland.
Amsterdam Oost is one of those areas that gas changed rapidly the last few years. When I lived there in my early twenties, this neighborhood was nothing to write home about. Nowadays, the streets are lined with hotspots and concept stores. Bar Botanique is a great place for before or after dinner cocktails, as well as Louie Louie. Have dinner at the Biertuin (€) , de Kas, (€€€) or Pompstation (€€).
De Pijp is south of the city centre, and is where you'll find the famous Albert Cuypmarket. If you must go, at least get a stroopwafel! (a fantastic, thin cookie with warm, liquid caramel in between two wafers). This is also where the Heineken brewery is, but instead, go to Brouwerij Troost. They only brew small batches, and ar located in a former monastery. De Pijp is one of those areas that's not overrun, yet has tons of hip bars and restaurants.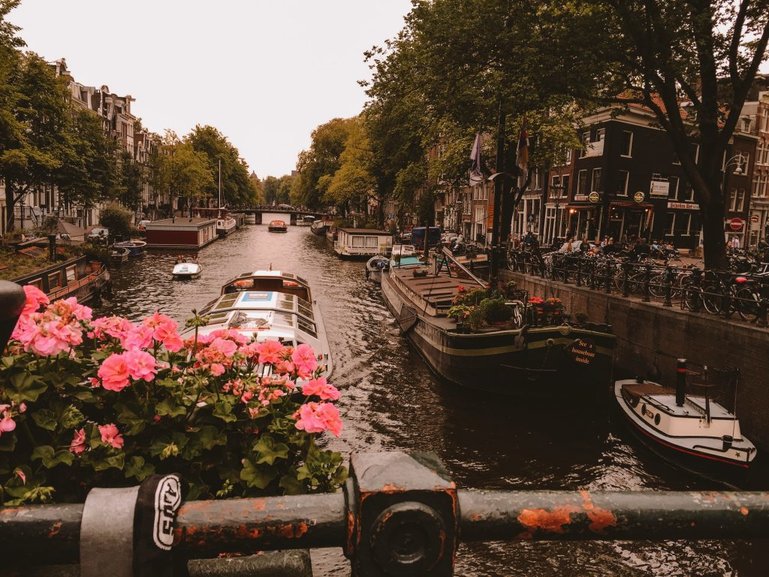 Amsterdam2
Rent A Boat
---
You could do the hop on, hop off boat tour kinda thing, but it's so much more fun to rent your own boat! (None of us are lucky enough to have our own boat!) Bring your own drinks, snacks and music and sail off into the sunset… Cruising along the canals on a summer evening is one of the nicest things to do. The city looks different from the water if you ask me!
So here you have it, a small Amsterdam guide to visit like a local. Amsterdam is meant to be experienced, don't forget to have a blast!