Crete and Greece, in general, are famous for their amazing summers weather, golden sand and azure seas. This is my personal favourite beaches of east Crete, some of them very well know and touristic but most of them are hidden gems. I hope you enjoy it!
Xerocambos
---
Xerocambos is located on the south-east end of Crete. It's around 1h hour drive from the town of Sitia or 45 minutes from the village of Palekastro. The route to get there has improved dramatically since I was a kid, we use to need 2 hours to get there but it was always worth it.
Over the year this place has become more and more popular but you can still find a nice place on the sand away from everyone else. But if you prefer renting some sun lounges and umbrellas you also can find those.
It is also known for its clay on the beach so you also have a mini spa on the beach.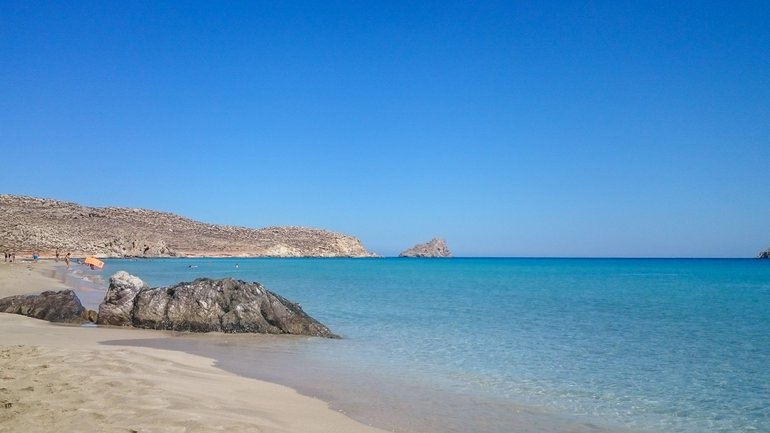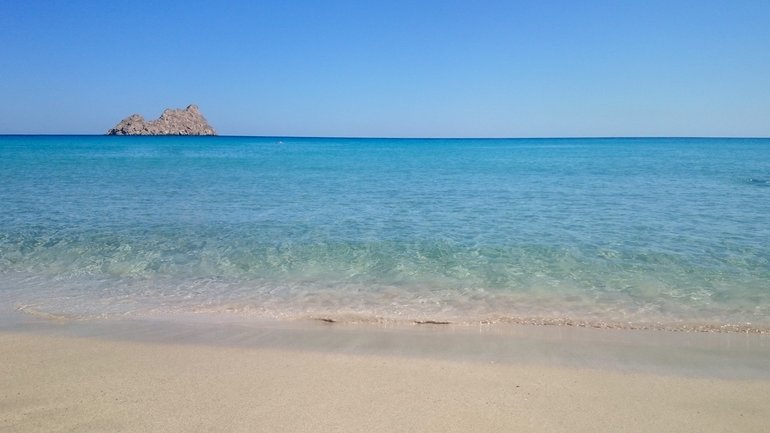 Erimoupoli
---
Erimoupoli, which mean deserted town in Greek, is located and the far north-east bit of the island. It is known for its ancient ruins but if would walk over the hill you end up in a small and beautiful hidden beach. This one is mostly known by the locals rather than tourists and that is why it is still it in its wild state, no umbrellas, no sun lounges you'll have to bring your own.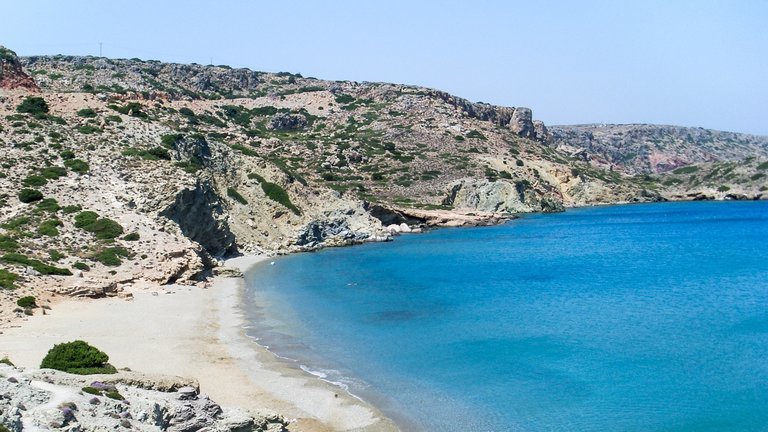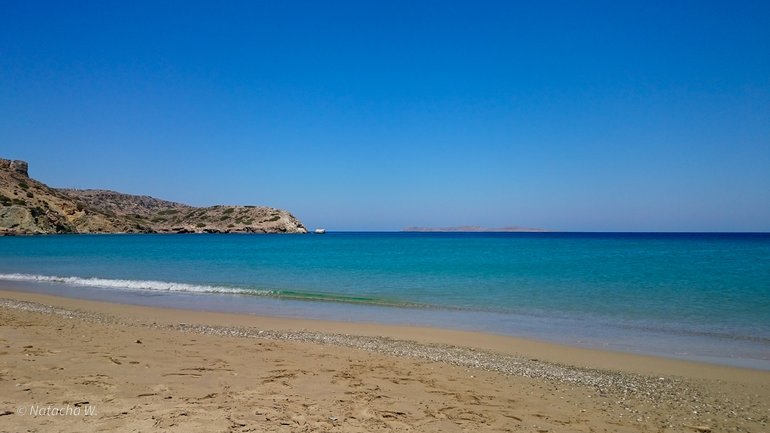 Chrysi Island
---
This is an island that can easily compete with any Caribbean beach. It is very well known and attracts many tourists every day. To get there you take a boat from the town of Ierapetra, and the Crossing takes about 1 hour.
When you arrived there is a tavern there to have lunch if you want and a small organized beach. But the secret is to walk over the sandy hill to the beach north of the Island, there is where you want to go!
This island is also known for having a vast amount of seashell hidden in the sand. You only need to look a little in the sand and you definitely find a dozen. Unfortunately, many tourists that go there don't respect the environment and go back home with bags of shell instead of leaving them where they belong. Which mean that throughout the years the number of seashell has diminished tremendously. It is now next to impossible to find the beautiful large one and even the small one and harder and harder to find them. So please if, if you plan on visiting this beach respect the environment and leave the shells where they belong.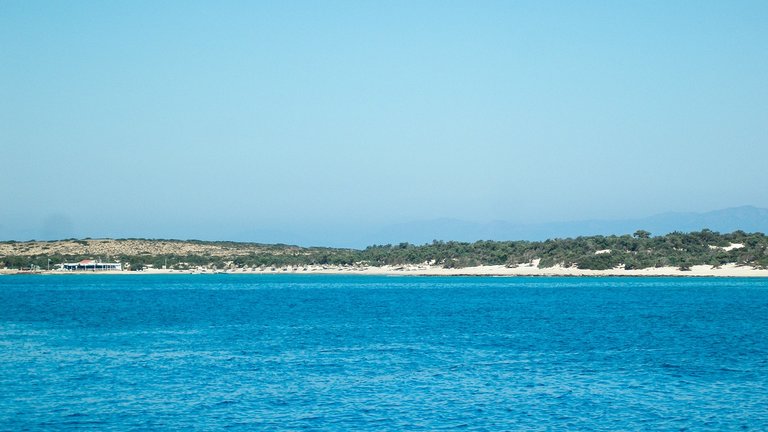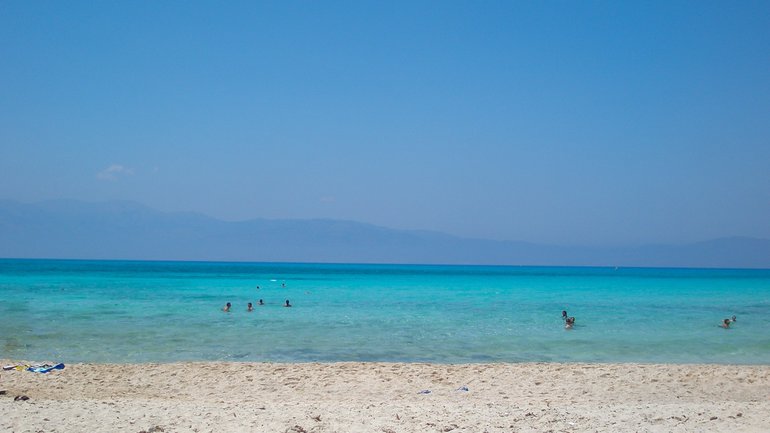 Koufonisi
---
It is another island that you'll need to take a boat to get there. Last time that I check there is only one company that does this excursion.
If you want the "castaway" mixed with Pirates of the Caribbean experience this is for you. You take the boat from Marky Giallo (Long beach) and board a pirate looking ship (so exciting!). You then sail to your first stop where they allow you to jump off the ship and swim around the ship. You can swim the shore but you have to be back within 30 minutes.
You then set sail for the second stop where you'll spend the rest of the day. Warning: The island and the beach and wild and deserted. There is very little shade so bring an umbrella with you especially during those hot summer months! When we went we didn't realise that and it was challenging to find a little shade to get some relief from the sun.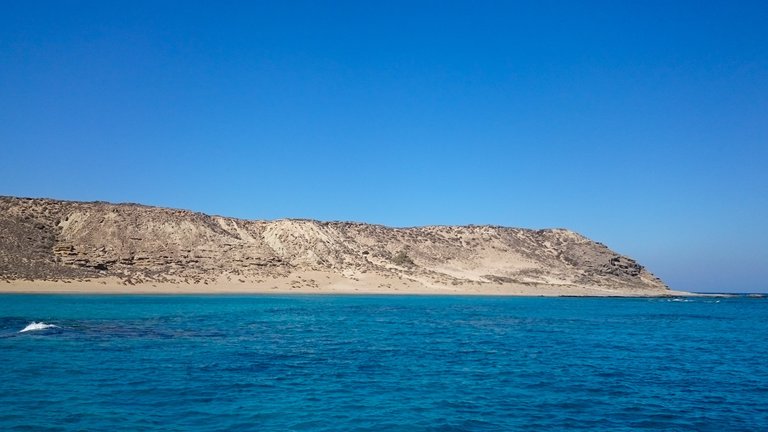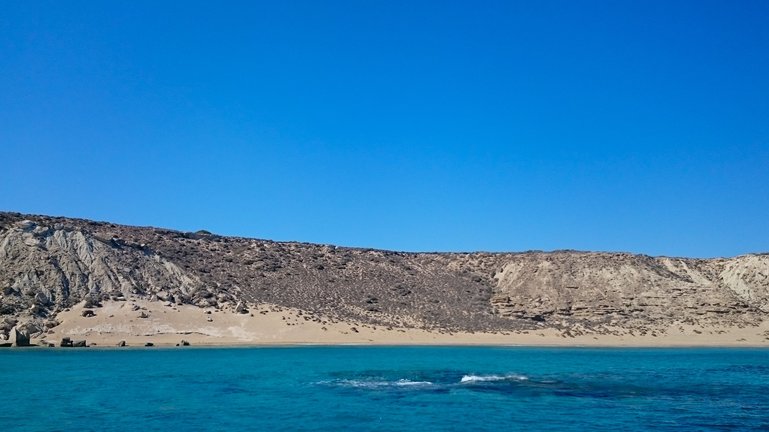 Honorable Mention – Vai
---
I'll be honest, this is not my favourite beach. It is super popular which means that is very crowed. Because it is so touristic it is organised with sunbeds, umbrellas, taverns and water sports, which sounds cool but to me, even the beach as is and the waters don't excite me that much.
However, it is a unique beach. Vai is located 24 km east of Sitia. It is the most famous beach in east Crete because of its large palm grove. The palm grove is the largest in Europe with approximately 5000 trees.
If you want a little peace and quiet you can climb the stairs to the top of the hill and then back down the other side. There you'll find a smaller and quieter little beach, however, it is also known to be a nudist beach.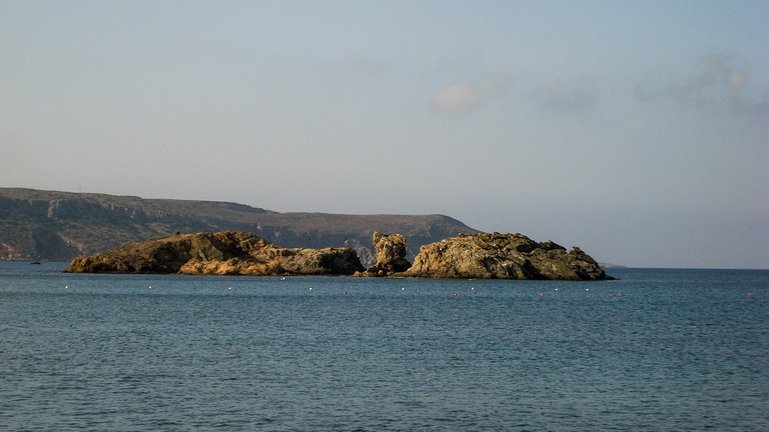 Here you have it. My top 4 stunning beaches in east Crete and one honourable mention. I hope you enjoyed it.