If you're ever in NYC, you probably want to see the Statue of Liberty. There's lots of cruises that go out there, however one of the best ways to see it is to just hop onto the Staten Island Ferry!
The ferry leaves from downtown Manhattan and takes you over to Staten Island. On the way over you get amazing views of the downtown skyline, and you go right past the Statue of Liberty for some close up views.
The ferry leaves every 30 minutes from either side, and the crossing takes 25 minutes. Once you're in Staten Island you can either go straight back to NYC, or do some exploring on Staten Island itself.
You don't need any tickets, you just show up at the terminal, line up, and hop on! Try not to visit anywhere near rush hour as it will be full of commuters (Avoid 7-10am and 3-6pm).
The terminals have lots of little shops and places to get some food/drinks, so showing up and finding you just missed a ferry is no big deal. You can also buy food and drinks on the ferry itself!
Best of all, the ferry is free! So why not?!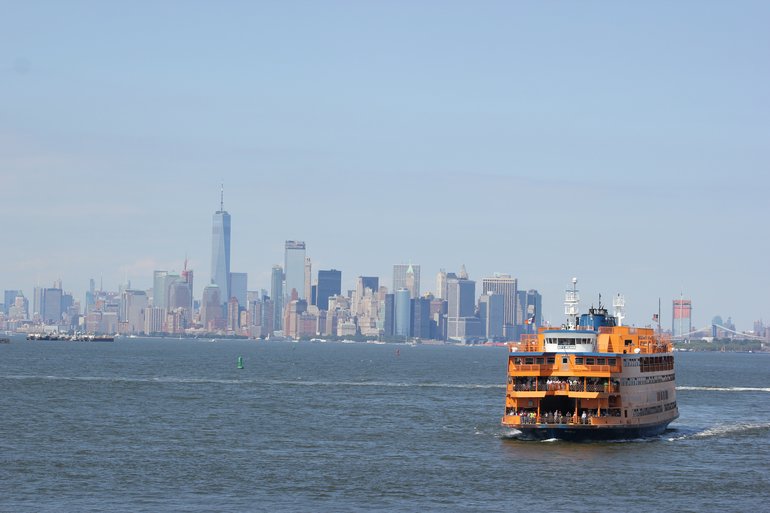 Ferry to Staten Island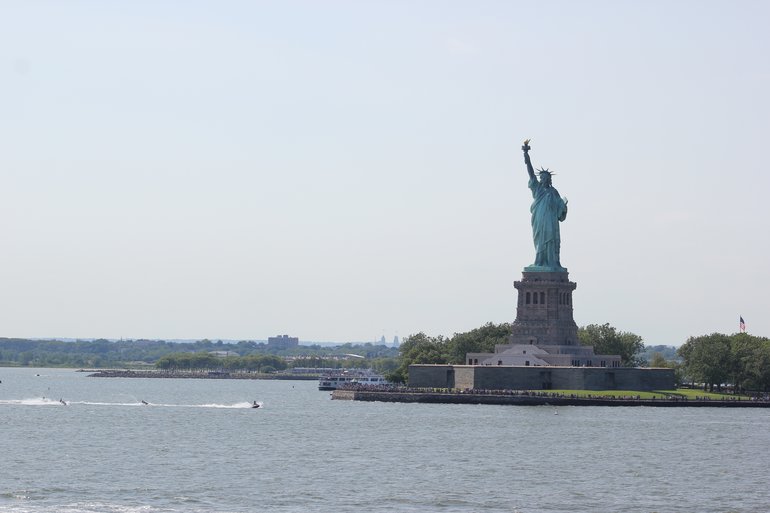 Statue of Liberty